Elon Musk and Kanye West's Twitter profiles have been hacked
The huge cyber attack that involved also Bill Gates and Barack Obama could represent the beginning of a big problem
The one went down on July 15, 2020, will likely remain in history as one of the most important cyberattacks ever made. When it was just past 11.30 pm in Italy, a group of hackers stormed the Twitter accounts of some of the most important billionaires in the world, from Bill Gates to Jeff Bezos to Kanye West and Elon Musk, staging a huge scam in which the hacked profiles promised to double any bitcoin amount would arrive in the following minutes.

Despite the fact that cryptocurrency scams are on the agenda for anyone with a minimum of knowledge on the web, the 376 total transactions for a figure of about 117 thousand dollars are proof of how the internet, but above all Twitter, is still one of the most dangerous places in the world. Only two years ago a fake Elon Musk promised his followers to multiply any amount he would have received on a mysterious online account, effectively anticipating the same show that aired a few hours ago. Today as then, the constant in this scheme is the slow and approximate response of Twitter, which yesterday after a first purely formal release then decided to temporarily block any verified account.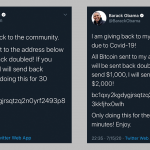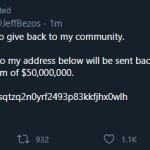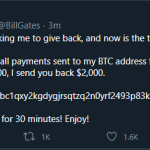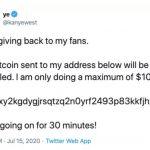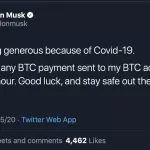 If the culprits and method still remain a mystery, the risks and alarm created by such an attack are much clearer. For example, a report published by King's College London highlights the danger of a nuclear conflict based on a hacker attack on Twitter. If today the victims are Elon Musk and Kanye West, why tomorrow couldn't it be Donald Trump, the politician who more than anyone else uses social media as a means of communication? After years of talking about data security and holiday photos published online, what happened yesterday shifted the focus on a much bigger problem, to the idea that the fate of the world can really depend on a tweet by Kanye West.