Disney+ Is Censoring Some Of Its Films
And the result is quite ridiculous
A few weeks ago, Twitter went crazy when a user noticed that in the online version of Splash (Ron Howard, 1984) available on Disney+ Daryl Hannah's butt has been censored: in one scene with a questionable blur, in one other adding some digital hair to the protagonist's already fluent crown. Their goal is clear: to avoid any reference to nudity. This episode may seem funny, but points the lights to a spiny topic that has been underrated since the very first launch of the new Disney streaming service: Disney+ censors some of its contents.
Scrolling through the catalogue, one can find out that another scene has been completely cut: it's the fake blooper during the end credits in Toy Story 2 (1999) where Stinky Pete, the main villain of the movie, was flirting with two Barbies suggesting that he could guarantee them some parts in the upcoming sequel Toy Story 3. The gag was already gone when Disney released an HD DVD version of the film in 2019, following the departure of the film's director John Lasseter, who's been accused of many episodes of sexual misconduct.
Censorship does not end here. In an edit that made its debut in the DVD version of
Lilo & Stitch
, the dryer in which Stitch hides to run from her sister has been turned into a pizza box - in case some children might guess that it is cool to hide inside of an appliance. On the same spot,
The Simpsons
Season 3 episode
Stark Raving Dad
has been cut off because it included a musical performance by Michael Jackson
. Furthermore, in the original version of The Lion King, the night sky behind Simba saw the word "SEX" literally written in the stars (one of Disney's most fun Easter-eggs), a glimpse that was totally removed from the current version available on Disney+. Then, Disney+ also changed the name of a guest character in
Hannah Montana
from "Isis" to "Ice". It doesn't surprise that
in
Adventures in Baby Sitting
(1987) the line
"Don't f*** with the babysitter" became "Don't fool with the babysitter", or that the word "homo" has been replaced with "weirdo". Finally, some great classics that have not been censored are now introduced with a line that justifies some
"slips"; we're talking of
Peter Pan and Dumbo
where Disney apologies for a stereotypical representation of different cultures.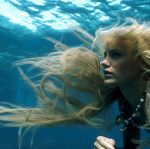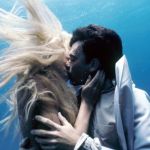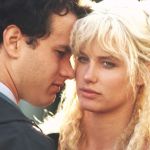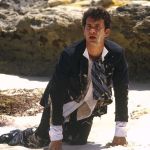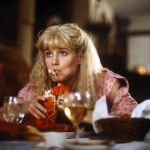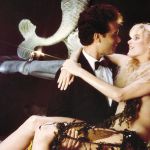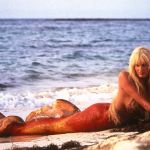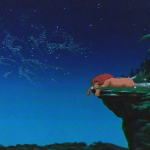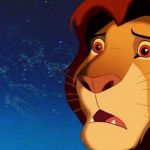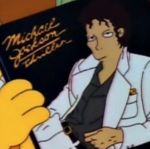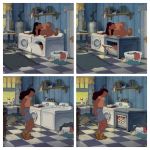 Those choices are dictated by the guidelines imposed by the parent company. Disney+ have just confirmed that it reached more than 50 millions of subscribers all over the world: despite a market that was already full of streaming services, in only a few months it became one of the most competitive ones. On the first look, its biggest problem would seem sex. As far as we can discuss that, this approach is coherent with their project: back in December, a spokesperson for the Company clarified that Disney+ was intending to stream films with the highest rating of PG-13 (Parents strongly cautioned – Some material may be inappropriate for children under13). It's obvious that nudity is not contemplated.
This policy about sex already had important impacts on some productions. For example, the shooting of Lizzie McGuire's reboot has been shut down due to some "creative" divergences with the show-runner Terri Minsky. That means that the grown-up adventures of Lizzie McGuire do not meet the favour of Disney+ rating rules. It was Hilary Duff herself who explained it to the fans with an Instagram post (where she also asked for the series to be transferred on Hulu). Speaking of the devil, it's not casual that the production of High Fidelity with Zoë Kravitz and Love, Victor (Love, Simon's spin-off) relied on Hulu, which is surely a platform less compromised by ratings and censorship (while being part of Walt Disney).
Still, something doesn't add up: what is Bart Simpson doing still running fully naked in The Simpsons Movie? If in Hannah Montana nobody can be called with the name of "Isis", then why is the US Disney+ there is a character still responding to the same name in Even Stevens (with a young and still naive Shia LaBeouf)? Then why the same line that's introducing Dumbo does not appear in other films as Aladdin or Pocahontas (many associations have already complained about that, as the Middle Eastern North African Arts Advocacy Coalition and the American Indians in Film and Television)?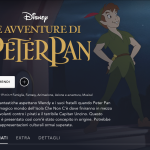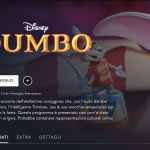 The guidelines with which Disney decides which contents need censorship and which ones do not is still a mystery. While Hilary Duff's fans are left high and dry, Brendan Fraser's butt still remains on full display in George of the Jungle, Fantasia's demonic ghouls stay with their breasts and nipples out and in Three Men and a Baby you can clearly hear them talking about a bag full of heroin. Not to mentions all the Avengers saga: to add some fuel to this controversy, we still don't get why Thor killing his enemies with a giant hammer is more educative than a child hiding inside of a dryer.
For now, Disney refused to explain its choices, putting itself - as usual - on the top of every rule. On a positive note, though, it gave the fan the biggest gift of all: in these months of lockdown, when streaming has become our best friend, it's time to find every possible edit that's been made. Just open up your eagle-eyes and let the hunt begin.