Ikea has recreated the living rooms of 'The Simpsons', 'Friends' and 'Stranger Things'
For the new "Real Life Series" campaign
There are definitely many people who have dreamed of copying details from their favourite series: a protagonist's outfit, a haircut or the interior design of a house. Ikea' s new advertising campaign, made in collaboration with the agency Publicis Spain and launched a few days ago in the Arab Emirates, Qatar, Egypt and Oman, has made it.
For the Real Life Series, the Swedish company has recreated three of the most iconic living rooms of famous TV series with the furniture in their catalog. With a starting rose of 60 famous rooms, the final choice was The Simpsons, Friends and Stranger Things. To complete the project and to find the right pieces to be included in each room, Ikea team has worked for about two months reviewing thousands of items in their catalog, while to place the individual pieces as accurately as possible they used sophisticated 3D software. For example, in Homer's living room, the three-seater Knislinge sofa appeared, the famous Billy bookcase decorates the wall of Byers' house and in Monica Geller's apartment we can recognize the Lack coffee table.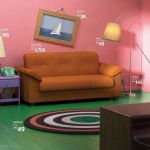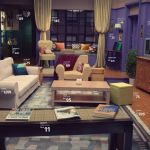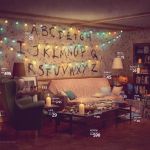 Fun fact: in the campaign for the 27th season of The Simpsons, a clumsy Homer tries to assemble an Ikea sofa, but then steals it from Flanders. All shown with a gag video that used the graphics of the instruction booklet of the Swedish furniture giant.