IKEA's next circular hub will be in Milan
The second-hand program of the Swedish giant lands in Italy
Just a few days ago, Ikea announced its intention to become a totally circular brand, starting with a new approach to the second-hand market. After the introduction of the Friday Buy Back resell program, inaugurated in November 2020, which allows you to return your used furniture to the store in exchange for a discount voucher on future purchases, Ikea is committed to an even more circular business.
The store of the Swedish furniture giant in San Giuliano Milanese (MI) will in fact be the brand's first Italian store to host a circular hub. Second-hand furniture, damaged products, returns made by customers, products up to then on display will be offered for sale at affordable prices in a brand new circular hub, which will replace the current Occasion Corner. Even if a piece of furniture is too damaged to be sold, some parts will be recovered to use on other furniture.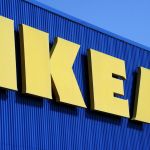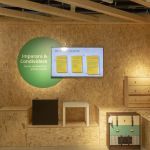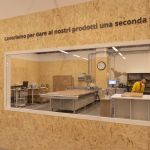 Inside the hub, it will also be possible to find a wide range of recovered and second-hand furniture at affordable prices, as well as a new section, Learn&Share, where consumers will have the opportunity to interact with local communities on the subject of sustainability. Finally, the hub will be the platform from which Ikea itself will show its audience for the first time the various processing steps that lead to the renovation of a piece of furniture, from recovery to the implementation of spare components, in a totally circular process.
Ikea doesn't hide the desire to become, by 2030, a completely circular company, making sure that each of its products can be reused, repaired and recycled. This project is part of these plans, a push towards second-hand that is now arriving in Italy with a pilot project that has already been tested in several stores in Sweden, Poland, Norway, Ireland, UK, Spain, Belgium, Germany and France. To do this, Ikea has not only chosen one of its most important and strategic stores in Italy, but has chosen a place - Milan - which more than any other in recent years has shown itself to be attentive and interested in the issues of sustainability and circularity, both in the world of fashion and in the world of furniture.