The first Supreme Italia flagship store is officially open in Shanghai
The legit-fake Supreme brand has just inaugurated its second store in China
- UPDATE 03/05/2019 -
Two weeks after the first leaked images, IBF - the holding company that owns Supreme Italia and Supreme Spain - joined forces with a chinese company to open the first flagship store in Shanghai, China to the public.
The opening is a major achievement for the legit-fake brand, which is now battling with Supreme New York over the trademark registration of the boxlogo in China. The flagship store is located in a commercial area of the city, far from the location of the first store in the area of the former French Concession. From the videos obtained by a source of nss magazine, its possible to spot a wide range of items marked with the classic boxlogo: sweatshirts, graphic tees, decks and also a look-alike version of the Supreme x Rimowa collab. In the store, there is also a skate pipe and some graffiti in the fitting rooms' area.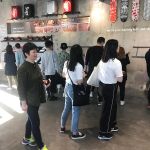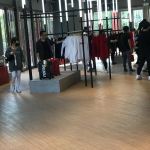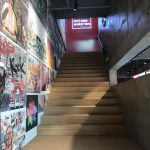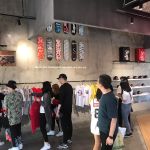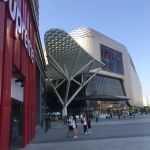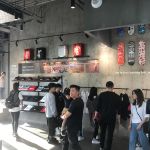 After the opening of the first store in Shanghai last February, Supreme Italia - the legit fake brand - does not seem willing to stop, despite Supreme NY's public statements and threats.
According to some rumors gathered by nss magazine, next week will be inaugurated the first flagship store that will sell Supreme Italia and Supreme Spain brand products.
The store is located in a commercial area of Shanghai and from the sneak pictures found on the web, the store takes up some of the iconic elements ofSupreme NY stores: there is a skating pipe, display of skate decks and the colors and fonts and logos are identical to those of the James Jebbia brand.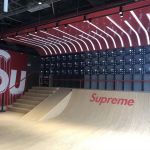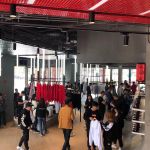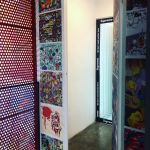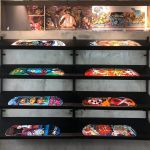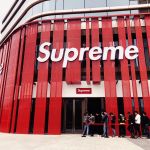 The first Supreme Italia store in Shanghai, opened two months ago in one of the shopping strips of the Chinese metropolis, had caused the harsh reaction of Supreme NY, with the first official public statement declaring that it would legally fight the opening. Following the release, one of the rare interviews with James Jebbia also came out, where for the first time Jebbia addressed the fake case without ever directly mentioning IBF and Supreme Italia.
The flagship store opening was announced in December, during the Samsung China gate, along with the global expansion plan with the opening of 70 Supreme Italia brand physical stores worldwide.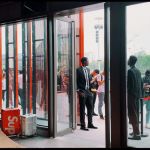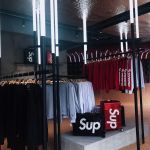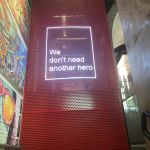 IBF - the holding that controls Supreme Italia and Supreme Spain - started the process of trademark registration of the logo "Supreme" with the Chinese authorities. Supreme NY did the same around the same period, but it is not present on the market as it does not even ship products in China. Now the Chinese intellectual property authority will be called upon to decide on the registration of both brands. According to a Chinese law expert that we contacted, the most likely scenario in China is that both requests will be rejected leaving a legislative hole on the market.
Keep following nss magazine for the all the news on the Legit Fake saga.