The future of Italian trap is Beba
We interviewed the young artist who's rewriting the rules of a long-time male dominated genre
A few months ago we made a list of the female artists that are changing the Italian trap scene, the result of a phenomenon that is not going to stop anytime soon. If until a few years ago in the rap and trap industry women were meant to play just the role of the hot chick showing their body in sexually explicit visuals, things have now changed. Now these are the same women to take the stage, becoming the next and more interesting chapter in a genre that has been male dominated for a long-time .
Along with Chadia Rodriguez, the name that has been frequently circulating in the last few months is Beba. Born in Turin in 1994, Beba has become well-known thanks to a series of singles that anticipate a debut album on which Beba has been working, opting for the moment to release extremely curated tracks, both from a visual and sound aspect. Beba has found a precious collaborator in musician Rossella Essence, and together they have created hit songs like Chicas and 3ND. Grown-up listening to classic hip-hop, Beba has become a master when it comes to rhymes and freestyle.
After the success of the track
Groupie
, produced by
Lazza
, Beba is now ready to jump on one of the most important stages of the Italian scene, the one of
Nameless Music Festival
, which will take place next 7-9 June.
We had the chance to ask Beba a few questions, here's what she told us.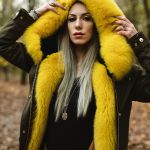 #1 When did you first become passionate about rap? Do you remember the first song you've ever written?
My love for rap began more than ten years ago when I realized that there was no other genre able to calm me down and boost me up at the same time. My first song wasn't a rap track, but I've written ever since I was a child.
#2 What inspires you when you write?
I try to draw inspiration from everything around me, from people, movies and books, to the experiences I live every day.
#3 Did you have any role models in the music industry while growing up?
Fibra has definitely played a fundamental role when it comes to my technique, but no one has ever inspired me as much as Nicki Minaj.
#4 How did you meet Rossella Essence? How does your creative process work?
Three years ago Rossella wrote a Facebook status where she said that she was looking for a good female rap artist in Italy, and many commented with my name, along with others. I texted her asking if she was really interested in creating a female project, she said yes so we met and started working together right away. We don't have the same approach for every song. Sometimes songs generate from a common idea, other times I write them and then we try to figure out a way to make the song work. We get along very well.
#5 How hard is it to be a female artist in an industry that for a long time has been and is still male dominated?
It's quite tough, I can't deny it. But I've always enjoyed a challenge.
#6 Do you notice any difference in the relationship with your audience depending on whether it's a woman or a man?
With the women listening to my music I've definitely received a special synergy, they often see me as a role model or as an inspiration, nothing could make me happier. But I also enjoy the male part of my audience, they have an incredibly polite and respectful way to relate to me: for example, they often compliment me for my physical appearance, but they always compliment my work first. They know that appearance is secondary, they've understood that.
#7 Next June you will perform at Nameless Music Festival. How do you prepare for these kind of gigs? Do you get nervous before going on stage?
I'm always nervous before going on stage, but it's a kind of adrenaline I'm crazy about, once on stage I never want to get down. I will face Nameless as I've prepared for every live performance: I will give my best.
#8 After so many singles, is an album on the way?
I still can't make any official statement, but we're close.