Is there still an Italian trap rap scene?
After only five years, the hype surrounding trap rap music in Italy has faded
"Gentlemen, this is the anthem of the new school," says a user in the comments of Tedua, Sfera Ebbasta, Rkomi, Izi and the Frenchman Coyote Jo Bastard's "Revolver Freestyle" lyrics on Genius, which was released on January 13th of 2017. An emblematic and significant comment, that sums up the excitement around the new Italian trap rap scene between 2015 and 2016. Today, that scene is mourned, while the social networks are full of people who remind how relevant was the wave of new rappers exploded in 2016, a magic year, that saw many albums which are still appreciated nowadays make their debut. From Tedua's Orange County Mixtape to Sfera Ebbasta, made by the homonymous Cinisello Balsamo rapper, to Rkomi's Dasein Sollen and the Dark Polo Gang's Trilogy, it seems like every talent of the trap scene decided to concentrate their dedication on 2016, contributing to making musically unforgettable that year.
The hype on the new school was so exorbitant that, maybe, looking back, it's difficult to find that quantity of euphoria on a music movement in Italy. According to the number of albums sold, in the last decade rap grow up exponentially, a development made possible by the intake of trap music, which lead to a real twist for mainstream music, with the aim of making it extremely cooler and interesting. The trap rap was also fundamental to revive rappers already in business, who changed their sound giving a breath of fresh air to their music. On top of the movement, there's a rapper above all: Sfera Ebbasta, who was able to gain a golden certification in twenty-four hours for his last album, Famoso, and also to create a link with the other international scenes, having collaborations with worldwide relevance producers and rappers like J Balvin, Quavo, Future, Diplo and Steve Aoki to name a few. So a solid bridge between the Italian scene and the world was built.
Today, however, something seems to have broken. The charts are still dominated by trap, some songs are still catchy, but the magic of five years ago has apparently vanished. The rappers who exploded in the golden age of trap music are maturated and made more appetible their music. There's Rkomi, who actually changed the genre, moving to a more urban wave, while others, like the Dark Polo Gang, who had in excess their mantra, have finished homologating to the extreme, losing their mythic characterisation so regretted by the first fans. It's like the speculative bubble born around trap rap exploded, creating fake figures who are all similar, attacking at the originality and the freshness of which every major hip hop Italian poles (Milan and Rome but also Naples and Genoa, the city who earned more popularity with the debut of Tedua and Izi, top members of the Wild Bandana) were pervaded. What happened could be a natural consequence of the big interest generated from the trap in Italy, an absolute novelty for our public. As we have already said, lots of rappers (or so-called ones) emerged in the last five years. Many of them, looking at how simple was becoming famous with trap, have surfed the long wave of the subgenre. After all, for them, making trap music is "easy": the ingredients are a type beat found on YouTube or made by that friend who suddenly started a career as a producer (a job, that one of the producers, which almost was unknown before the arrival of trap rap in our country) and some lyrics wrote in a half-hour in which it's necessary to name some high fashion brands names.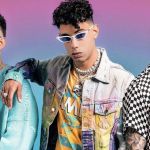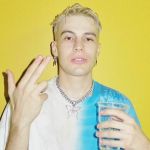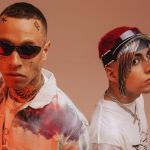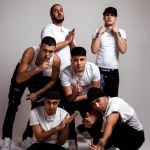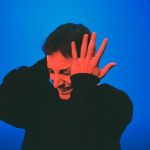 Obviously, the social networks eased the game. Without social media and trap rap, a large part of the national scene there would not be. We think at tha Supreme and Young Miles, young producers on the crest of a wave thanks to the Internet, or ANNA, who became famous on TikTok. A question then stands spontaneous: is making trap music really that simple? Clearly not, but it's just because of this misunderstanding if nowadays we have all these rappers that equal, unable to give something new to the genre and capable of surviving by "taking inspiration" from their colleagues of the other European rap scenes at the aim of renewing the sound, which is already outdated after only five years. A similar fate in Italy is what drill rap is facing, which is another subgenre of rap made popular by Chief Keef and the Glo Gang, but also by Pop Smoke, who passed away one year ago and then became a legend. The feeling is that of being in front of a new possible speculative bubble: in the last year, many rappers emerged thanks to the drill, many more decided to try at making it, but the result has often been daunting. The problem, which is the same they have with trap music, is always the same: if something works elsewhere, it doesn't mean that it will work too in our country. So creativity and originality disappear in lyrics like any other, in an Instagram story in which someone says that he's the one to have first brought the genre to Italy, in a slang spoken without belonging to the right context.
When trap rap arrived in Italy in 2015, the novelty was real and the sound that was starting to go around was truly innovative for the panorama. The subgenre had much less following (compared to today) even in America, moreover the representatives of the new scene had a style, a charm, an almost revolutionary personality, but above all they really had something to say, a redemption to make, and the music was the right way to go to escape a life of hardship between public housing and crime. All the protagonists of the new wave trap had a story to tell and a strong relation to unite them all as if they were the chosen ones to bring trap rap to the fore. Unfortunately, now the reality is different and the Italian trap has run out of ideas, it's saturated and flat, and an escape route certainly cannot be copying someone else's movements and style of rapping. Someone manages to emerge - Rosa Chemical, an almost unique character on the Italian soil, to the aforementioned tha Supreme, which has a clearly recognizable sound, or to some emerging rappers, such as J Lord, Neapolitan whom we will soon hear about -, but for our ambitions, it's not enough. In 2021, the trap in Italy continues to sell a lot of albums and intrigue the public, but how long will all this last?