5 things you should know about Vinted
And the other interesting facts you can find in the 2022 report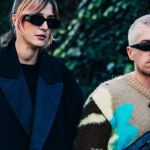 Vinted was founded in 2008 with the aim of making second-hand the first choice worldwide. This simple idea has spawned a community of more than 80 million people who use the online platform to buy, sell and trade second-hand items. At the end of 2022, the company released a series of insights to reflect the habits, needs and curiosities of its loyal followers. While reading the report shows that Italian men are leading in selling second-hand items compared to other countries, there are other aspects to consider.
According to the report, it seems that people are particularly active on the platform in the
evening
, around 9pm. In Italy, for example,
Wednesday
is the most popular day. The motivations for
selling
are the opportunity to make a financial gain and to declutter.
Buyers
, on the other hand, are on the hunt for great bargains: The impetus for buying is again economic, while 31 per cent of members of selected Vinted markets said that one of the main motivations for buying second-hand goods is the desire to shop informed. The most clicked
search terms
globally include
Birkenstock
in the summer months and
The North Face
on colder days, showing that some of the most searched items follow a logic dictated by market trends. In terms of
colour
preferences, the most popular colours of the year were black, white and blue.