Kitsch, but make it cool: interview with Gerrit Jacob
The German designer and visual artist tells us how one of his collections is born
Gerrit Jacob is a rising star in the fashion world. The German artist and designer has made a name for himself in recent years with his airbrush-decorated pieces that combine kitsch and glamour, recalling the hip-hop world and graffiti art of the 1990s but with an exquisitely modern edge, appearing worn by Lil Nas X, Burna Boy, and Rosalia, among others. Recently, Jacob moved to a new studio in Berlin where we caught up with him to talk about his creative process, his inspiration, and his goals for the future. Of course, the first question was about his signature technique, the air brush. «To me it's not so much about the technique itself but what it communicates and what context it provides to the clothes», the artist explained. «To me when I choose any reference or any technique it rarely is about the technique itself that attracts me to it but what it means to people, what associations you make wearing it. Obviously the visual aspect is also important». A visual aspect that strongly recalls the 1990s and the time when street art, graphic design and fashion began to contaminate each other in an increasingly open dialogue. «I love the garish and over-the-topness of the 80s and how it transitioned into minimalism in the early 90s and it's a period I often reference».
Not surprisingly, for Jacob, the attraction to the more kitschy aspects of this juncture, which he elevates in his own works, comes from his personal life experience. «I think any working class person is surrounded by it growing up. It has been omnipresent all of my life and I really enjoy recontextualising the visual signifiers of what taste means and subverting them through different means». At this point the question arose as to what were the most formative details for his aesthetics during his adolescence: «My dad is a trucker and used to take me to car shows and have copies of "trucker magazine" around the house. We had glass figurines and cheap printed skyline posters at home. My aunt paints porcelain dolls», Jacob recalls. As a reflection of this multiplicity of inspirations, Jacob's creative process is «a big mess». Each collection begins with a title; Jacob starts building his looks from the ground up, with shoes, then dives into everything he can think of and instinctively gravitates toward. «Then I just sort of dive into anything that comes to mind and what I gravitate towards instinctively. The research is by far my favourite part of the process and I usually start every collection with piles and piles of research ranging from book scans to tumblr images to found objects and garments».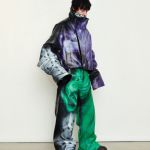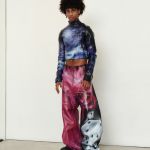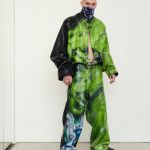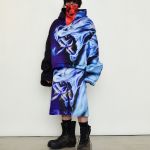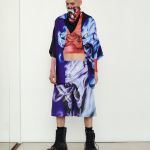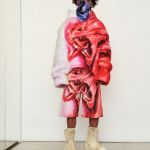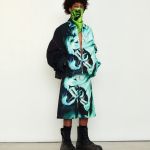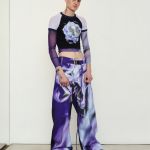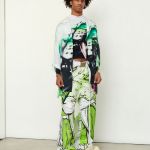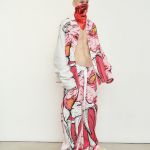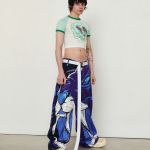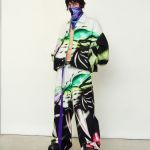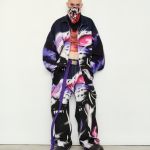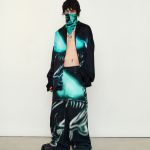 From there on we proceed by reduction, digging and selecting until we arrive at the most synthetic and expressive detail, the one that resonates best. It is clear that the creative process must coexist with the productive process, which has less deliberate timelines: «Because of the lead times for the factories I have to finish all the patterns and prints about 10 weeks before the collection has to be finished so I always make sure that those are sorted out first. I like to keep the airbrushed looks to the very last minute, the process for the main part of the collection is so tightly controlled and organised that it's quite fun just to do it the days before the shoot. You never know when you're finished, it's usually the deadline telling me». È stato il periodo trascorso sotto il tetto di Gucci a insegnare all'artista «the most useful in terms of becoming inherently familiar with corporate process within fashion». Precisely these corporate processes, especially in the context of an independent brand, are perhaps the most complex part of a job that, in addition to art, also imposes organization and logistics that are by no means simple: «Navigating minimum order quantities is one of the biggest challenges within the design process. Making nice things is not that hard when you are able to tap into specialist factories making things. But when you are starting out there is that difficult spot between making more than a couple and making hundreds ». And for the future? Wisely Jacob says he has a number of goals «but I prefer to do things before I talk about them so I guess we have to wait and see». And we'll wait.