Julien Dossena to be the next guest designer for Jean Paul Gaultier
Paco Rabanne's creative director will design the FW23 couture collection
Since Jean Paul Gaultier stepped off the catwalk after the Haute Couture FW20 show, his brand has inaugurated a series of dynamic collaborations, each time offering established and emerging designers the opportunity to write a new page in the maison's haute couture history. While SS23 was designed by Haider Hackermann, the next collection will be produced under the artistic guidance of Julien Dossena, the French designer who has been working at the head of Paco Rabanne's prêt-à-porter for ten years.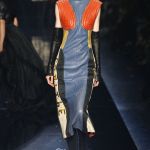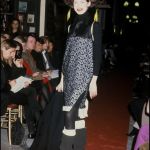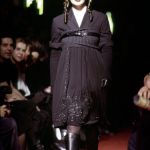 In preparation for the collection, Dossena had access to the Gaultier archives, namely the entire artistic production of the "enfant terrible," created during his 50-year career. In an interview with WWD, Dossena explained that his collection as guest designer will aim to pay homage to the history of the fashion house, with a focus on the '90s grunge that Gaultier was able to channel on the Parisian catwalks during those years in a unique way. He cited FW93, "Rabbi Chic," as well as FW86, "Russian Constructivist," irrefutable evidence of Jean Paul Gaultier's sartorial mastery and his great passion for international cultures. «He became a figure I was always watching because of his curiosity and research,» Dossena explained, recalling the years when, still a fashion student at La Cambre in Brussels he used to study the designer's work. «Gaultier has a really strong style: you can tell immediately when he is a Gaultier,» he explained, «there is endless research and curiosity about different themes or techniques: he can be historical or super modern and technological; he can be pop or noble with a surprising edge.»
Dossena's career took off immediately. In 2008, as soon as he graduated, he started working at Balenciaga alongside Nicolas Ghesquière, one of Gaultier's historical students. The brand's invitation as a guest designer follows those of Haider Akermann, Olivier Rousteing, Glenn Martens, and Chitose Abe, representing Gaultier's marked interest for Puig's designers, the Spanish perfume and fashion group of which the brand is a part. Dossena added that as Gaultier himself was the progenitor of gender-fluid representation on the catwalk, his collection might include couture for men.