After 10 years, Jeremy Scott leaves Moschino
The end of an era?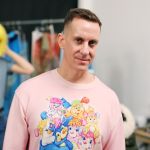 Today the announcement was made that Jeremy Scott has left the creative direction of Moschino, marking the end of a very long era that began back in 2013, ten years ago. Scott stated: «These 10 years at Moschino have been a fantastic celebration of creativity and imagination. I am really proud of the work I leave behind. I would like to thank Massimo Ferretti for giving me the honor of leading this iconic fashion house. I would also like to thank all my fans around the world who have celebrated me, my collections, and my vision. Without you, none of what has been would have been possible». The terms of the separation thus appear to have been amicable. The question now remains, however, as to who will end up replacing Scott whose aesthetic was now almost inextricably linked to the Italian brand. Undoubtedly, the choice of the Aeffe group could fall on a young designer to give a new slant to the brand's aesthetic and encourage an even higher repositioning in the luxury market.
Another question surely concerns Jeremy Scott's future after Moschino. Besides Balmain's Oliver Rousteing, in fact, Scott was perhaps the last of the historic creative directors who remained at the helm of the same brand for an entire decade and more. His farewell to Moschino certainly marks the turning of the generational wheel that has seen a new crop of young designers take the place of the big names of the past. For the future, Scott could return to creatively direct another brand or follow the revival of his own that was quietly and unofficially "put on hiatus" by the producers of Aeffe in 2019, the year there was his last runway show. However, in an interview with Vogue following the last Moschino show, Scott had said: «I own the company, so I can decide» while a press representative had said that the label was a «work in progress», with all that this ambiguity may mean.