Shein has lost a third of its market value
The cheap clothing company is losing funding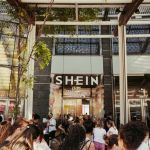 This year the giant Shein turns 15, but for the first time its birthday party seems to be missing presents. According to an analysis run by The Financial Times, the company founded in 2008 by Chinese entrepreneur Chris Xu has suffered a drastic loss of funding, due to its poor results over the past few months. To get back on its feet, Shein is desperately seeking the support of new investors, even attempting to make its debut on the US stock markets. The group headed by Shein now would be about to accept a market valuation of $64 billion, more than a third lower than the previous valuation of $100 billion. the triggers of the crisis in recent months, in addition to the global economic slowdown motivating consumers to spend less, and the growing interest of young people in sustainability, is the demand by customers for greater transparency in production methods and the treatment of Shein workers. Worsening the brand's image, in addition to the countless video-reveals in which Gen Z denounces the low quality of the garments, are the political campaigns of environmental activists, who on social networks and in city streets condemn the crimes of fast fashion, educating young generations to recognise the future effects that cheap fashion will have on the planet.
il mio più grande flex? non aver mai fatto un ordine da shein

— una qualsiasi (@alessiawithtwos) January 31, 2023
The constant and rapid production of low-cost clothing that brought the company global success seems to have become the main reason for the downfall of Chris Xu's empire, despite the fact that the company saw a quadrupling of sales between 2019 and 2021, surpassing even those of rivals H&M and Zara. Over the past year, Shein has tried to regain consumer confidence through targeted projects; first by launching an initiative to cut emissions by 25%, then with a 'luxury' line called MOTF, a collection of clothes at slightly higher prices. Last November, Shein even opened a physical store in the heart of Tokyo, as a contrived attempt to establish a stronger relationship with its customers, and to analyse their behaviour with artificial intelligence technologies.
In view of the unfavourable outcome of these efforts, it is now clear that the only option left for the Chinese brand to remain relevant is to maintain the same business model, since the only customer base that has really proved loyal over time remains the segment of the population that does not recognise the incorrect ethos of fast fashion. There is no point, for Shein, in trying to rewrite its reputation, because the amoral codes on which the brand has built its empire are now too anchored in public opinion. If what makes its products desirable are bargain prices and botched imitations of fashionable designs, it is better for Shein to continue to be what it has always been: a passing comet that, for a moment, felt invincible.