Sabato De Sarno is Gucci's new creative director
With a background at Prada and Valentino, he will present his first collection in September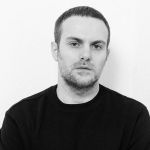 Just months after divorcing Alessandro Michele, Gucci has chosen Sabato De Sarno as his heir. Born in Naples, he began his career in 2005 at Prada and then moved on to Dolce&Gabbana, until landing at Valentino in 2009 where he worked alongside Pierpaolo Piccioli. De Sarno will be responsible for defining and expressing Gucci's creative vision in men's, women's, leather goods, accessories, and lifestyle collections, reporting directly to Marco Bizzarri.
«I am delighted that Sabato is joining Gucci in one of the most influential roles in the luxury industry, that of Creative Director of our maison,» said Bizzarri. «Having worked in some of Italy's most successful fashion brands, Sabato brings with him a vast and relevant experience. I am confident that, with his deep understanding and appreciation for our brand's unique heritage, he will lead the creative team with a distinctive vision that will help write Gucci's next chapter, strengthening the House's authority in fashion and capitalizing on its undisputed heritage.»
De Sarno, who was in Paris a few days ago to work on Valentino Couture, said he was «deeply honored» by the appointment, a choice that displaced those who wanted an excellent name at the helm of the brand. Just as with Alessandro Michele, this time Gucci chose to focus on a name unknown to most, valuing young people and inserting new creative visions into the fashion system. «I am proud to join a house with an extraordinary history and heritage, which over the years has been able to embrace and cherish values in which I believe. I am excited and thrilled to contribute to the brand through my creative vision.» Sabato De Sarno will present his first collection next September during Milan Fashion Week.