5 Golden Globes 2023 looks that deserve extra thought
Acne Studios' expansionist aims, Jenna Ortega's new look and Margot Robbie's sad return in Chanel
The awards season kicked off on Tuesday night with the live broadcast of the 2023 Golden Globes from the Beverly Hilton in Beverly Hills and a sizzling Jerrod Carmichael dirge. Big winners in the acting categories included Austin Butler, who won the Best Drama Actor trophy for his portrayal of Elvis Presley in Baz Lurhmann's biopic, and Cate Blanchett, who won her fourth Golden Globe with Tár. Zendaya also won her first Globe for her portrayal of Rue in Euphoria, but fans were disappointed that she did not appear on the red carpets in a new iconic outfit. But statuettes aside, as always, fashion took centre stage on the night: from Emma D'Arcy in Acne Studios to Jenna Ortega in Gucci, here are a few looks that deserve a closer look and hint at things you might have missed at first glance.
Donald Glover in Saint Laurent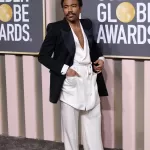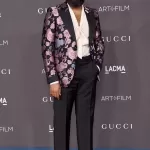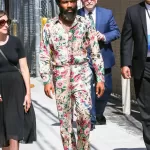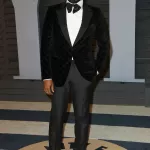 Donald Glover's, aka Childish Gambino, Saint Laurent full look - structured blazer, delicately laced sash at the waist, white silk trousers and shiny loafers, perhaps paying homage to his style as Lando Calrissian in Solo - certainly deserves the title of best outfit of the night. After all, Glover's innate red carpet talent, which he owes in large part to his stylist Ilaria Urbinati, is now more than well known. Just think of the brown velvet Gucci suit he wore to the 2018 Golden Globes, or the navy blue suit he wore strictly skintight at the Diamond Ball that same year. It's a 70s-influenced style with kitsch undertones, often indulging in earthy tones or flamboyant prints, alternating textured volumes with the soft lines of loungewear, as in this case: Saint Laurent jacket and pyjamas.
Margot Robbie in Chanel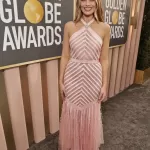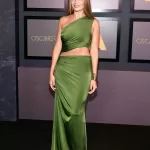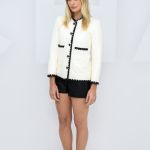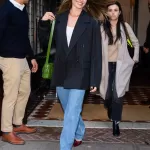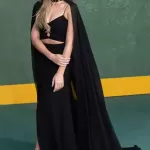 We all thought Margot Robbie was finally free of her Chanel contract, especially after the actress surprised her fans at this year's Governors Awards in Los Angeles with a bright green dress by Bottega Veneta. It seemed to be the start of a new aesthetic era for Robbie, finally away from the ruffles, dusty colours, sailor stripes, tulle and bronze buttons that made her look like a stuffed librarian. But the nightmare is back. On the Golden Globes red carpet yesterday, the actress wore another pastel pink dress, another boring look that did not do justice to the features of a blonde goddess that all stylists would love to dress (and all stylists would dress better). Maybe the Fashion House questioned the ambassadorial contract Robbie signed in 2018? We do not know. But we are sure stylist Kate Young's dm's will be flooded with complaints again and on TikTok the hashtag #freeher will be trending again.
Emma D'Arcy in Acne Studios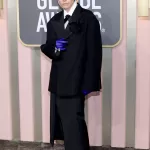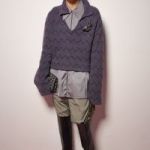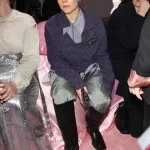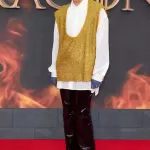 Emma D'Arcy (you'll remember, the actress identifies with the pronouns they/them), nominated for Best TV Actress in a Drama Series, opted for a complete Acne Studios look consisting of an oversized black blazer with dramatic lapels, straight-leg trousers teamed with a midi skirt, a white button-up shirt and a pair of black studded boots. A bow tie, purple leather gloves, a small ring, earrings and a black floral pin completed the ensemble. «I was going for a wunderkind look for the big piano concert, only we mixed a tear into the make-up, so I think the concert went very wrong» the actress told Vogue before the event «I wear a skirt and trousers together because nothing says 'non-binary' like wearing trousers and a skirt at the same time.» The Swedish fashion house confirms its rise to success and move towards the mainstream in the construction of its brand image by teaming up with unique, bubbly and one-of-a-kind stars: from Emma D'Arcy to Rosalia, the star of the brand's latest campaign.
Jenna Ortega in Gucci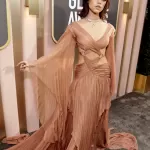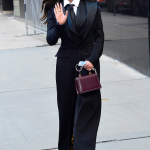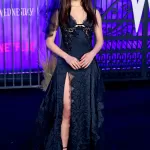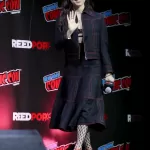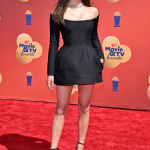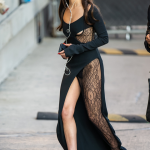 Jenna Ortega's last year was marked by the perfect match between her personal style and the character of Wednesday in the reboot of the hit Netflix series: from preppy everyday white shirts, ties and loafers in a kind of school uniform to gothic looks by Versace and Valentino worn on the red carpets. There seemed to be an overlap between the American actress and Tim Burton's last great character, a dangerous climate in which Ortega was in danger of losing her stylistic and acting independence. All it took to restore the balance was a new hairstyle and a fluffy, powdery Gucci look. The actress appeared in a new light brown shade and a gossamer, ethereal dress, which was totally unexpected given her past as a champion of the colour black. Does all this suit her? No. But if it serves to prevent her from being sucked into the role of Wednesday, then well done.
Jennifer Coolidge in Dolce & Gabbana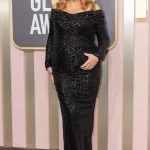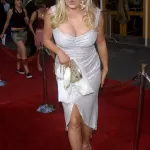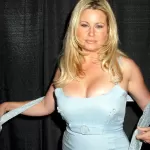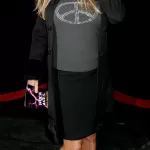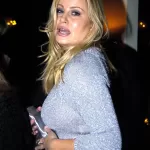 Deep cleavage, cigarette in hand, a pink outfit: that's the first image that comes to mind when you think of Jennifer Coolidge, a legacy of her mainstream roles in Cinderella or Legally Blonde. The character of scantily clad heiress Tanya in The White Lotus, for which she recently won Best Supporting Actress in a Series ( TV ), is the heir to a life of tight sheath dresses, glitter and lace, a style as loud on and off screen as the personality of its wearer. Coolidge's iconic 2000 legacy returns to the red carpets in a more mature but equally iconic dress by Dolce&Gabbana in a long, black, sequined sheath dress.