Zara's strange lawsuit against a Los Angeles brand
Between infringements, false advertising and unfair business practises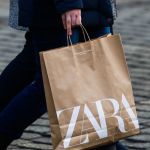 Things are not exactly quiet in the fashion industry, whether it is luxury or fast fashion: allegations and lawsuits are the order of the day. This is what happened recently in a New York federal court, where a lawsuit was filed by Zara and the Inditex Group against the independent brand Thilikó, LLC, and its owner Queenie Williams. As The Fashion Law reports, Zara and Inditex accuse the Los Angeles-based "socially responsible" fashion brand of "serial" copyright infringement, false advertising, unfair competition, and misleading business practices to mislead consumers about the origin and nature of its clothing and accessories.
The two fast-fashion companies allege that
«Thilikó's advertising, marketing and product labels led people to believe that Zara's products were designed, created and/or produced by Thilikó».
In addition to
misleading
consumers about the origin of the garments in question, the Los Angeles-based brand also allegedly aimed to deceive the public by offering the products
«at exorbitant prices that far exceeded what consumers would pay to purchase them from Zara»
. Not only did the defendants market Zara's products as if they had been designed and manufactured by
Thilikó
, but they also "systematically" took
copyrighted photographs
from the Zara website and "misused" them to promote and sell other manufacturers' products. Zara - it goes without saying that the brand's success is based on directly translating other brands' catwalk looks into mass-market products - and Inditex also alleges that Thilikó violated the
terms
of Zara's e-commerce website, which prohibits the use, reproduction, and alteration of material on the site without its permission. It's a scenario to which
greenwashing
is added - the company
«attracts consumers by emphasizing its social responsibility and commitment to ethically designed and sustainably produced clothing»,
the indictment says, with the aggravating factor of further misleading consumers.
In light of what is reported here, Zara and Inditex have filed lawsuits for copyright infringement, false advertising, unfair and deceptive trade practises under New York State law, and trademark infringement under New York's Arts and Culture Law. As a result, Zara and Inditex claim they have suffered
«substantial monetary damages, as well as irreparable and unquantifiable harm to Zara's reputation and goodwill»
and are therefore seeking damages and an injunction to prevent Thilikó from infringing the plaintiffs' copyrighted photographs and
«advertising or promoting a product or service with false or misleading representations or descriptions of fact regarding Zara products»
.