Celine's sales are about to exceed 2 billion euros
Hedi Slimane and the power of consistency
In the past few days, in the aftermath of the brand's big show at The Wiltern in Los Angeles, Celine revealed to BoF that since Hedi Slimane's arrival, the brand's sales have multiplied 2.5 times with analysts predicting an annual profit of 2.2 billion euros by 2023 - all according to benchmarks set by Bernard Arnault in 2018, at the time of Slimane's appointment. According to Fashion Network, in Phoebe Philo's time, the brand's sales fluctuated between 430 and 440 million euros. In spite of controversy due to the rebranding imposed by Slimane, sales had risen to 494 million euros, in 2018, then to 611 million in 2019 before plummeting to 409 million in pandemic but exploding 78 percent last year generating 728 million euros. The data published by Fashion Network, however, «do not cover all of the label's business» and thus the annual sales figure may currently hover just above 1 billion. Sales also remained strong in China, where lockdowns continue, doubling in Europe and tripling in America-a strength, that of the American market, which was also the reason the brand held its show in Los Angeles.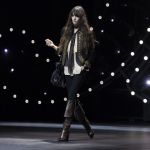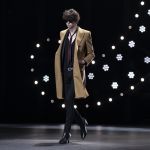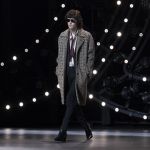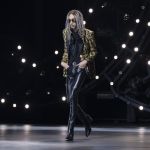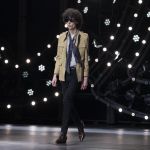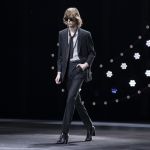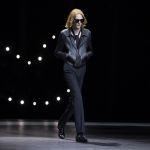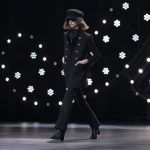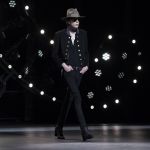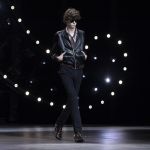 In an interview between Slimane and journalist Lizzy Goodman given by the brand itself, the designer emphasized that these results are due to consistency: «You can only be one thing and only want to be one thing or remembered for one thing … you can only be lucky enough to have one style, a style of your own that becomes a caricature of you, your own 'sound' […]. I'm probably synonymous [with] punk rock and indieness in fashion, beside being known for my androgynous models. I have been precisely this in fashion for more than 20 years. This is the caricature I gladly own». Consultant Robert Burke, asked by BoF, spoke precisely about Celine's "stability": one can buy an entire look without looking like the classic fashion victim but more importantly, and this is said by the author of the piece Lauren Sherman, Slimane realized he could use his skills as a designer to elevate classic pieces such as the jean, the trench coat, the blazer, the boot that luxury customers don't have the desire, the time or the ability to research or find through vintage retailers sometimes for years, coloring what was once the offering of an avant-garde and cerebral brand with the patina of French grandeur and thus reviving the classic Triomphe bags of the 1970s and 1980s and making them one of the brand's best-selling lines, presenting a highly successful haute perfumery collection and even offering a bespoke diamond-encrusted crocodile handbag service and a bespoke dress service that is basically haute couture except in name and whose clientele is growing considering how these very dresses account for 20 percent of the looks in women's fashion shows.
Indeed, searching online among Celine's archival vintage products, those from the Michael Kors era and even earlier, one notices how Slimane has fostered a sense of continuity between the brand's past and present production, starting with the Triomphe line, but also including pieces from the actual archives such as certain capes or coats, or even through signifiers such as the metallic accents and the brand's two different logos, the aforementioned Triomphe and the second, which instead depicts a carriage. The brand's online catalog, then, unlike those of its peers, also appears highly edited: a dozen shoe styles for men, a selection of twenty-five or so for knitwear, numerous basic and non-basic shirt styles, and denim products. Their typology ranges between everyday, more youthful pieces such as denim or logoed sweatshirts and more pronouncedly "sliman-esque" pieces such as mohair hoodies, wool teddies, and leather jackets as well as dressy options such as men's suits and classic shirts. The brand's achievements in such a short time and the projections of future success it may enjoy are an indicator of the new fashion turn in the year ahead: minimalist branding, stable products immune to the passing of trends but also storytelling capable of juggling diverse audiences with as much eclecticism as continuity and consistency of language.