We want to bring functionality to the street, interview with Argu Secilmis from Napapijri
The evolution of the brand, from mountains to streetwear
Functionality and technical performance, but also style and an indelible mark in the collective imagination. When you talk about Napapijri, you enter the sphere of brands that are able to become one with entire generations and overcome a categorization that, as in this case, never quite seems to fit the brand. On the occasion of Napapijri's 35th anniversary, we met with Argu Secilmis, Vice President, of Merchandising, Design, and Marketing, who told us about the brand's history and its plans for the future.
In 1990, the iconic Skidoo jacket was created, which is still one of the most revolutionary outerwear designs of all time. How have you managed to renew iconic designs over time?

AS: The purpose of this jacket was originally for mountain exploration and eventually became fashionable on the streets. What we're trying to do now is to update the jacket with new forms of sustainable materials, such as nylon, along with new materials to create more waterproofness. We're actually partnering with Cordura for durability and updating it every year to create newness. There's a new full zip version coming out, and we're going to create new full-waterproof materials for the next season.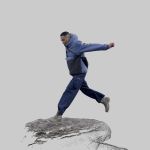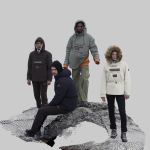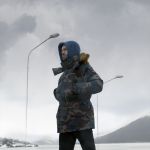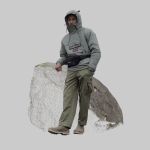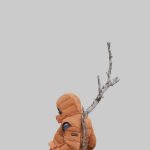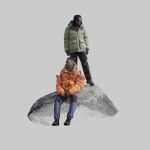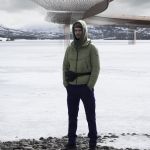 In 2005, the brand opened a shop in Munich and another in Berlin in 2007. 2012 is a pivotal year for the company, with the 100th shop opening in Stockholm and a flagship shop in Seoul. Where is Napapijri planning to expand today?
AS: Napapijri, like many other brands, has been negatively impacted by the coronavirus, so what we're trying to do right now is regain our marketplace with current stores along with our wholesale focus programs. Our goal is to create stabilization and sequence it. We're going to be very selective rather than aggressive with store openings, with a current focus on cities in Northern UK such as Manchester. Currently, the northern UK is our main market while we're going to be re-evaluating opportunities in France & Germany.
Raising awareness of environmental and sustainability issues remains a core part of Napapijri's philosophy. How much has consumer perception of this issue changed? And how might this influence your strategy?
AS: The first point I'd like to make is that we feel consumers today are not as educated as we would like them to be. We want to increase consumer sensibility with regard to sustainability. The second point has to do with material play, and we're introducing new programs such as traceability, where we look more closely at how the product is being made and what processes it goes through in order to ensure the most sustainable product. The third point we want to tackle is how we approach cotton. We're currently looking to switch from BCI/Organic cotton to regenerative cotton by partnering with
VF Corp
to be advanced and to expand and excel in this field.
In 2010, the brand introduced The Denim Project, a capsule collection consisting of five pairs of jeans and a jacket with a used look. Each garment is different from the others because of the different fits and treatments. Is this willingness to experiment with material processing still in the brand's DNA?
AS: On denim, not necessarily. We want to represent more functional fashion, to be inspired by the mountains but bring that fashion to the streets. That usually requires materials that aren't usually denim, so we're not looking at expanding that right now.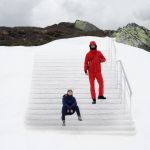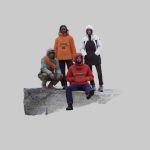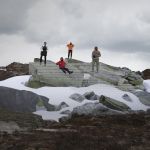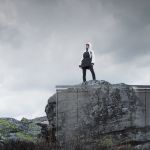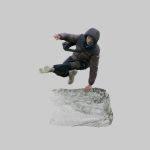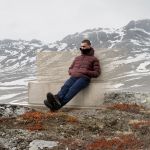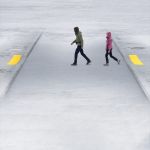 In 2017, a capsule collection inspired by 1990s hip-hop was launched in collaboration with London-based designer Martine Rose. What importance and value do you attach to collaborations today?
AS: Martine Rose worked for our brand fantastically. We created a lot of new value by reaching a new consumer, visibly through the project selling out very quickly and very fast. We want to take the learnings from the Martine Rose collection and bring those to the mainline. Collaborations keep the brand open to new experiences and approaches. A different and powerful way to express ourselves. That is why they're important to us. For this winter season, we have joined forces with
Fiorucci
and
LUISAVIAROMA,
and for the next seasons, other cool collaborations will be dropped.