Which sneakers are the best-selling on the fake market?
The Yeezy outsells the Jordan since adidas said goodbye to Kanye West
If in June a report by the European Union Intellectual Property Office revealed that 52% of individuals between the ages of 15 and 24 said they had bought at least one fake product online in the last year, noting a huge increase in the consumption of fake products, today a study by Entrupy reveals which, among these, are the most popular items. Between disregard for product authenticity, affordability, and the relative simplicity with which these purchases can be made, the fake market thrives with inflation, ranging from the most to the least well-known brands. The New York-based technology company, best known for its artificial intelligence-based authentication technology for luxury products, has just published State of the Fake, a report that provides information on the illicit trade in luxury products and, for the first time, in trainers as well, showing that streetwear, at least as far as fakes are concerned, is by no means dead.
In fact, analyzing over $540 million worth of inventory, counterfeit rates in the streetwear sphere were found to be twice as high as for the canonical luxury brands - around 16% versus 8.3% - proving to be the driving force in the fake market, probably also due to the young age group pulling the strings. Fake variants of the Jordan, the sneakerhead's fetish par excellence, were spotted at a slightly higher rate than Yeezy (15.9% vs. 15.6%), a surge linked to the end of the collaboration between adidas and YE which led to a greater perception of "rarity", increased demand and consequently profits. Amongst the most copied haute couture fashion houses, Louis Vuitton stands out above all others, winning in popularity with 34%, followed by Goyard with 21%.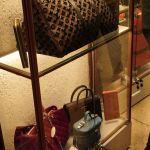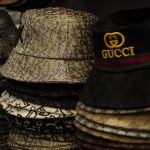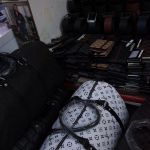 However, despite the apparent general increase in counterfeits reported by customs and law enforcement officials, the average rate of 'unidentified' items detected by Entrupy customers remained rather stable (8.3% in 2021 compared to 8.2% in 2020), while the number of fake items on marketplaces such as StockX, eBay decreased from 10.8% in 2019 to just 5.5% in 2021. The effectiveness of anti-counterfeiting regulations and increased vigilance of controls have led fake products to less secure, or at least 'less official', channels, showing that those who buy fakes today are often aware of this.