The colors of the Moncler and JW Anderson collaboration
Moncler Genius project is now in its third year
Out of the box creativity, abstractionism and a contemporary approach define the cornerstones of JW Anderson's aesthetic, which has been chosen as a partner for the third MONCLER GENIUS project. It is the concept of escapism that inspires the wardrobe of this latest collabo: color palettes of vibrant tones combined with naive and psychedelic motifs with a strong visual impact convey an authentic message of energy and freshness. The project thus reinforces the dialogue with the functional and outdoor spirit of Moncler, through a style designed essentially for contact with the elements, textures, color, graphics. From padded parkas with leather straps to short blousons and zippered jackets, to quilted vests and oversized sweaters or padded Bermuda shorts, everything is translated into minimal yet playful shapes.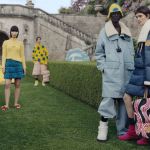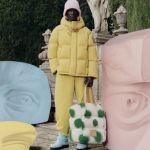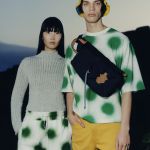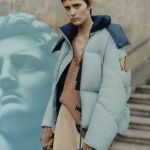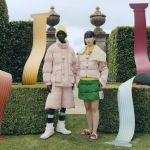 The colors explode in almost primitive patterns, "spray" polka dots of different sizes, spiraling waves and splashes of color, interpreted on the prints of printed fabrics and yarns and on the jacquard weaves of thick, wrap-around sweaters. The special dyeing, on the other hand, gives the outerwear an irregular effect, adding an additional element of visual and material stimulation. The intensity of the colors-with shades of yellow, green, light blue, candy pink, electric blue, brown, and coral-reveals opacity through washed cottons and denim, which are mixed with nylon and Moncler's technical fabrics. Finally, dry finishes lend richness and depth to the surfaces while enhancing the colors to the fullest. The idea of padding and oversize characterizes the accessories, from roomy tote bags to slides with tubular weaves, from Chelsea boots with bouclé details to crochet caps.
The new 1 MONCLER JW ANDERSON collection will be available from June 9 in selected Moncler boutiques, at at Moncler.com, at the JW Anderson store in London's Soho and at JWAnderson.com.