Creative directions we had forgotten
Michael Kors at Céline? Alexander Wang at Balenciaga? The past hides unexpected collaborations between designers and brands
Game of musical chairs. That's one of the most used expressions to describe the changes and the appointments within the fashion industry, which has made it an almost daily practice. The fashion system loves to renew, revitalize, and sometimes destroy, careers and brands at an astonishing rate, because, you know, it's the novelty that attracts. If today the fame and success of many designers are closely linked to a fashion house and the aesthetic it evokes, most likely their past hides different, even surprising, creative directions. Let's dive into their LinkedIn profile then.

Michael Kors at Céline (1997-2004)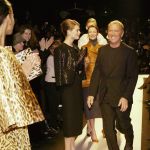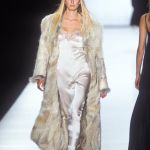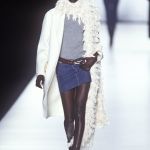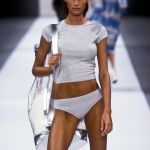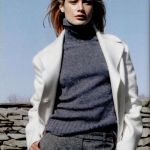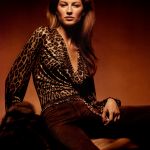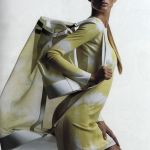 Before Phoebe Philo's minimalism, sophistication, and cerebral femininity, there was one of Project Runway's best-known judges. In 1997, LVMH had just acquired the French fashion house founded in 1945 and was looking for a designer who could expand the brand. The choice fell on an American, Michael Kors precisely, at a historical moment when two other U.S. designers sat at the top of European fashion, Marc Jacobs at Louis Vuitton, and Narciso Rodriguez at Loewe. Céline had never been associated with ready-to-wear. From there, Kors set out to build a new identity for the fashion house, enriching it with garments stolen from sportswear and softer, yet seductive, lines, two signature elements of Kors' eponymous brand. The imagery was linked to the most opulent and sophisticated luxury, of holidays in Monte Carlo and Tahiti, embodied by toned and tanned models who took to the runway wearing gold jewelry, furs, bon ton cardigans, turtlenecks, and high-waisted pants. Austerity and sensuality are two concepts that Philo would later take to the highest levels. The audience liked Michael Kors' vision and sales were proof of that, but in 2004 the designer decided to leave the fashion house to focus on his own brand. The farewell, however, was not entirely amicable, so much so that at the end of his last fashion show as creative director, Kors stated speaking of LVMH, "Have I been mistreated? No. Have I been neglected? Yes." In 2008 came Phoebe Philo, and the rest is history.

Stella McCartney at Chloé (1997-2001)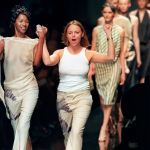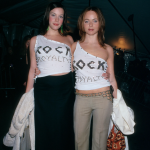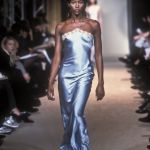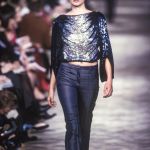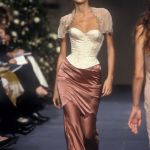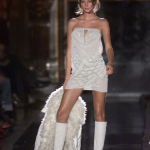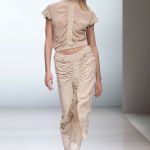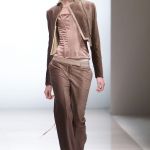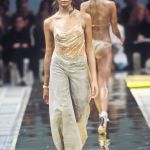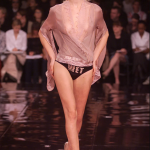 How does it feel to have to succeed Karl Lagerfeld at the helm of a fashion house at only 25 years old? One should ask Stella McCartney, who in 1997 - a year of great change for the industry - was chosen to replace the Kaiser of fashion as creative director of Chloé. The announcement left many puzzled, Lagerfeld foremost, who attributed her appointment to the nepotism factor, as did many others. McCartney's debut collection, nevertheless, not only convinced the press, but immediately won over younger audiences, and the icons of the day. Liv Tyler, Gwyneth Paltrow, Kate Hudson, Cameron Diaz, and Madonna, all wanted to wear Chloé. Looking at them today, Stella McCartney's Chloé collections boast a boho-chic, irreverent, winking flavor steeped in youth culture, and best embody the Y2K aesthetic so popular among Gen Z today. After four years - of success - McCartney left the fashion house to found her eponymous brand, which would later become one of the most active and committed voices on the sustainability front, but back in 1997, when McCartney was offered the position at Chloé, her only condition for accepting was the immediate elimination of fur and leather from the fashion house's collections. It was a symptom of a vision (and mission) that was already well laid out.

Nicolas Ghesquière and Alexander Wang at Balenciaga (1997-2012) (2012-2015)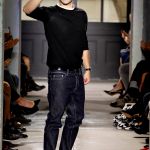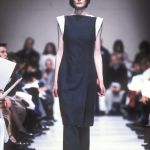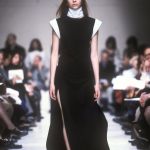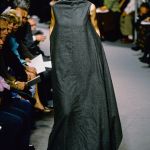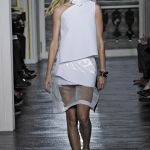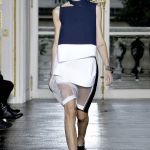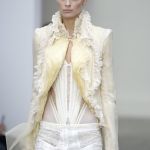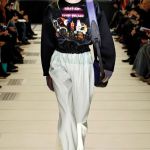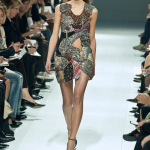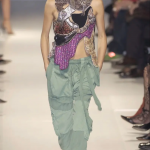 The steps that led Nicolas Ghesquière to lead Balenciaga are worthy of a movie plot. At 22, after training as a self-taught designer, the French designer was working freelance for various fashion houses. His resume already included an internship at the court of Jean-Paul Gaultier. Initially, Balenciaga was just another client, for whom Ghesquière designed wedding and funeral dresses. When the creative director at the time, Josephus Thimister, was fired on the spot, Ghesquière was named his successor, despite the fact that many people were sure that Helmut Lang would be taking that spot. The French designer had only four months to prepare for the SS98 show, which in any case proved an immediate success, with the press and public. "I approached Balenciaga in the most religious way possible: very black, very monastic, a sharp line" declared Ghesquière, who also revealed that after his debut he was approached by the highest names in fashion, such as Bernard Arnault, Patrizio Bertelli, and Tom Ford, with proposals for collaborations, and with the idea of creating his own brand. For the next 15 years, however, Ghesquière remained firmly at the helm of Balenciaga, turning the dusty fashion house into the brand of the moment. Armed with a deep knowledge of the brand's archives, the French designer introduced new inspirations, such as sci-fi novels, radical cuts, reflections on volumes and shapes, sculpture dresses, gladiator sandals, and It Bags such as the Motorcycle, a must-have to this day. The success was dazzling, all-encompassing, and led Balenciaga to be one of the best-selling and best-loved brands ever.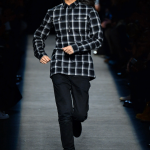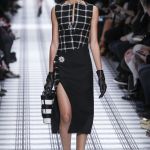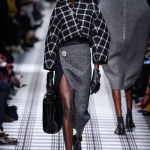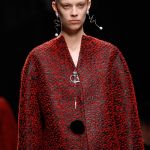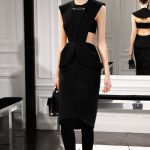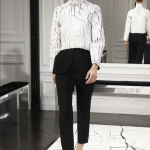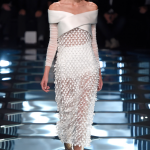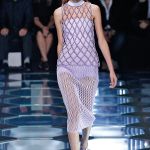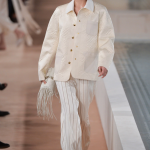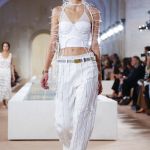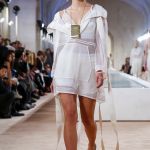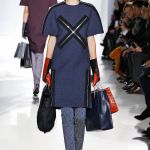 After Nicolas Ghesquière's farewell (with an accompanying lawsuit with Kering) who moved on to Louis Vuitton, the role of creative director was filled by Alexander Wang, who arrived in 2015. Wang at the time was ahead of the curve thanks to his eponymous brand, backed by the most influential fashion publications, so expectations were high. In his three years as creative director, according to many, nothing new or original was seen on the Balenciaga runway, and with the lack of a signature product, such as an It Bag, commercial and marketing goals were not met. Vanessa Friedmann of the NYT called Wang's appointment a "big mistake," a choice made even more obviously wrong when in 2015 came, from the Vetements collective, a certain Demna Gvasalia, a true fashion genius, who transformed Balenciaga into an empire, mostly aesthetic, that now dominates the fashion system.
Tom Ford at Yves Saint Laurent (1999-2004)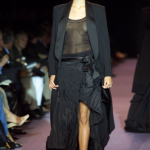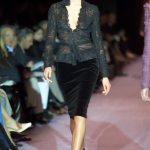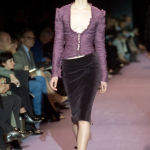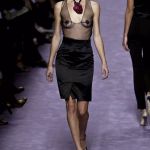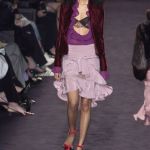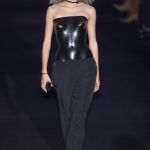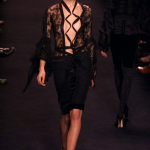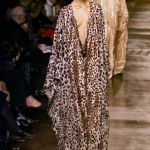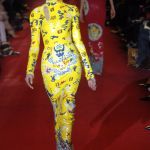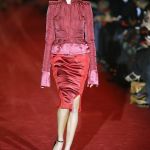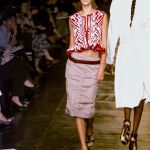 In fashion mythology, few eras are remembered and celebrated as much as Tom Ford's creative direction at Gucci. Few remember, however, that from 1999 to 2004 Tom Ford also designed the collections of Yves Saint Laurent, at that time still part of the Gucci group, now merged into Kering. Of the five years at the helm of the French fashion house, one of the most recounted aspects is the difficult relationship between Ford and Yves Saint Lauren himself, who on more than one occasion had expressed his disappointment with the direction taken by his (former) Maison. "In 13 minutes you managed to destroy 40 years of my work," Saint Laurent reportedly said. "I don't remember much of my time at YSL, but I think I designed some of my best collections there," Ford declared. Under the Texan designer's leadership, YSL became bolder, and more modern, while retaining its feminine, romantic soul. Ford fought the impositions of Saint Laurent and Pierre Bergé, who wanted to see the fashion house's iconic garments on the runway every season, such as Le Smoking, going in a different direction, which today appears very successful. After Tom Ford's farewell to the Gucci group in its entirety, Stefano Pilati, Ford's former assistant, who remained very faithful to the brand's visual codes, was appointed to head YSL, followed later by Hedi Slimane and Anthony Vaccarello.