Is Eastpak becoming an avant-garde fashion brand?
How a simple backpack became the canvas of the most cerebral fashion
In today's fashion world, it would be reductive to speak of a "rain of collaborations" - the better word would be "deluge." In the midst of the collaborative fever that has been sweeping the apparel industry for the past six or seven years, however, there is one brand that has turned the collaboration model into the platform for expression of avant-garde, cerebral and often even surreal fashion. The brand in question is Eastpak, the seemingly humble creator of the world's most popular nylon/polyester backpacks and bags, which in recent years has amassed an ever-increasing number of experimental collaborations - something not to be taken for granted considering how many other brands, in signing collaborations, rest on their laurels working on co-branding and graphics at best. This is not the case for Eastpak, which only yesterday presented its second collaboration with MM6 Maison Margiela that has all the traits of pure surrealism: from a backpack that seems to have melted like a Dali clock to the suitcase covered in fur and the hyper-thin backpack on which is printed the image of the classic Eastpak model. In December, however, the most extreme collaboration of all was released, the one with Jun Takahashi for Undercover's FW21 collection, which saw backpacks transformed into experimental coats made of the same nylon/polyester from which the backpack compartments emerged in natural size.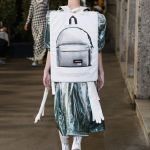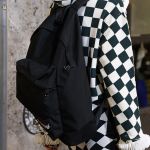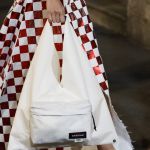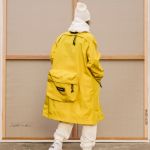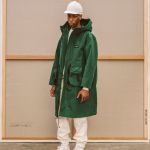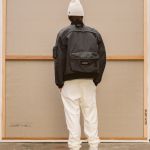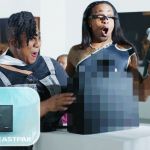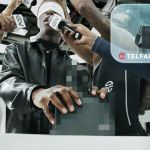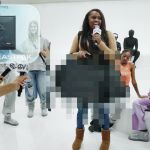 Between now and December there has been room for other collaborations, much less radical than the ones we have just listed: the most famous is with Telfar, which translated the shapes of the bags of the brand into the materials of Eastpak, but also with A-COLD-WALL* and ADER Error. Last fall, there were the ones with PLEASURES, with Aries, with Samsøe Samsøe, while the ones with Vivienne Westwood and Raf Simons date back to 2020. The most famous of all is probably the one with Simons, renewed for many seasons, with quite alternate outcomes, but in the past the brand's most experimental collabs have touched on the work of Christopher Raeburn, Walter Van Beirendonck, Demna Gvasalia in his Vetements era and, in 2016, going to collaborate with a fairly niche Japanese denim OG brand named Kuroki. It's clear from this hasty list that not all of these collaborations would merit the appellation of avant-garde - but one could certainly speak, after the first "official" collabo in 2003 with Hendrick Schiffmacher, of a crescendo that began, between 2008 and 2009, with the first collaborations with Raf Simons and Rick Owens DRKSHDW and then became more and more understood and differentiated, crossing a large number of more or less famous and more or less luxurious brands, reaching the peak of the collaborations with Undercover and MM6 Maison Margiela that we see today.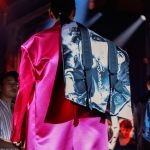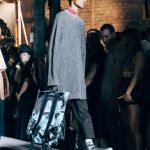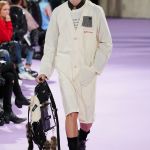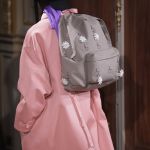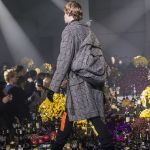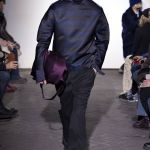 Similar to Eastpak are also brands such as Converse, Dr. Martens or Birkenstock, which, starting from a highly recognizable, democratic and relatively "simple" basic product, have ended up collaborating with increasingly prominent designers. The point, however, is that when it comes to the three footwear brands we have just mentioned, the final product is not a complete distortion of the initial one, while in the recent collaborations the classic Eastpak backpack found in all the high schools in Italy, with its design elements, shapes and materials, has become a field of total experimentation. Clearly the offer is balanced, and therefore these more avant-garde collaborations coexist with less extreme collaborative products, but it is also remarkable how the brand offers a version of its famous backpack to all conceivable customer groups - from the avant-garde lover to the streetwear lover to the high school student.
It is clear that this kind of brand policy is the result of a strategic vision with very open horizons - and after all, the brand's own website says that «collaboration is part of our DNA». Yet none of these many collaborations seems to be forced, which is uncommon in the apparel industry where a greed for profits often pushes brands towards increasingly bizarre and random partnerships. In the case of Eastpak, however, the single product is simple enough to absorb like a sponge the aesthetics of all the brands it comes into contact with. And according to official brand documents, Eastpak's collaborative push began from its founding in 1952, when the brand began producing canvas bags and backpacks for the U.S. Army. But it is precisely this kind of openness to collaborations that has decreed Eastpak's success, making its products omni-pervasive in fashion culture as well as credible to a luxury clientele. Eastpak's appeal is that of an archetype - an archetype that can stand up to many updates and variations without losing its aura of legend.