Fashion Week arrives in the Metaverse of Decentraland
Eventi, talk, feste e catwalk in cui esplorare il rapporto tra fashion industry e Web 3
Attending fashion shows via oculus and showing off your designer outfit in the form of a skin? Now that the Metaverse is actively involving brands, a new location has been added to the Fashion Week map: Decentraland's Metaverse. The MVFW will be held from 24 to 27 March in that virtual universe in which both brands and individual investors have for some time now been acquiring digital spaces to virtualise fashion shows, exhibitions, concerts and after-parties in blockchain format. It promises to be a week of events, talks, parties and catwalks in which to explore the relationship between the fashion industry and Web 3, but also to socialise and have fun. Anyone can attend MVFW and buy a wearable token if they have an Ethereum wallet, as most of the events will be open access with some brands rewarding current NFT owners with VIP access and front row seats.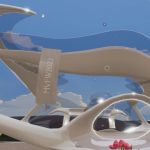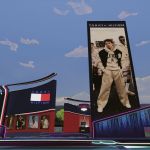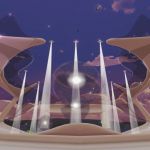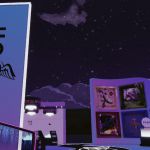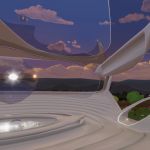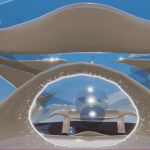 During the eventl virtual avatars will walk the catwalks wearing purchasable and wearable NFTs, some of which can be blackmailed into physical form by purchasing the digital item, while visiting a virtual shop you can scan a QR code to see a realistic looking 3D rendering of the item appear in your home and you can get lost in the Decentraland shopping malls. Within the Fashion District by Metaverse Group, presented by UNXD and Vogue Arabia, numerous brands have made their Web3 debut, including Dolce & Gabbana, Etro, Elie Saab, Imitation of Christ, Dundas, Nicholas Kirkwood x White Rabbit, etc. Rarible District hosts pop-up stores by Placebo Digital Fashion House, The Fabricant, Fred Segal, Perry Ellis, Artisant in collaboration with Puma. At the same time Boson Protocol has created Boson Portal modelled on Avenue Montaigne in Paris to host a dozen brands and their NFTs, from Tommy Hilger to Hogan. Presented by Metaparty and virtual property market Parcel, the Community Precinct offers a multi-level experience with mini-games, parkour and a fashion show to put the spotlight on Decentraland's design community.
As witnessed by Vogue Business, Decentraland Fashion Week is perhaps the most successful initiative in a long series of "digital attempts" to transpose Fashion Week onto the Web 3: from the fully digital Helsinki Fashion Week to the virtual fashion event "Fabric of Reality", Balenciaga's "Afterworld" show and Hanifa's catwalk, Covid has certainly accelerated the process of digitising fashion shows. Decentraland's initiative hopes to act as a virtual destination for the official fashion week as opposed to the one-off events that have served as an alternative or supplement to real-life events over the past two years, as well as formalising and distinguishing this Metaverse from all others.