Zero Three Seventeen's new jewelry campaign
The art of passion and imperfection
Zero Three Seventeen, the jewelry brand founded by the dancer Gabriele Esposito, presented today the new campaign for the new Orèade L earring shot by Piersilvio Bisogno, photographer and director already veteran of a Cartier campaign, which portrays a series of couples intent on kissing in an atmosphere vaguely reminiscent of the films of Gaspar Noé. Transgression, passion but also a certain punk attitude pervade the shots that have at their center the earrings with irregular geometries and the artificially "imperfect" texture of the new model presented by the brand.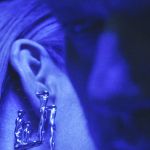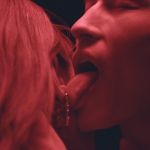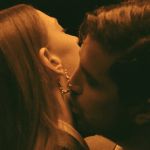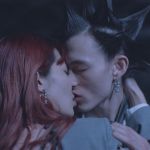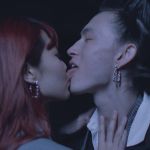 The new Orèade L earring model produced in sterling silver and gold leaf is the large version of the Orèade model already produced by the brand, whose production so far includes earrings made of irregular pearls and pendants in sterling silver and gold with available in various shapes. Zero Three Seventeen's jewelry has already appeared in magazines such as Numèro Berlin and GQ while on Instagram the brand has developed a communication style based on analog photography and sensual imagery. The overall aesthetic of the brand cultivates the contrast between the rational geometry of shapes and the natural, imperfect rawness of materials.
Zero Three Seventeen's new Orèade L will soon be available online at
the brand's official website

and at select retailers.