Glenn Martens' eco-punk in Diesel's FW22 collection
Denim, experimentation, sustainability
In the world of fiction and culture there is a narrative and thematic subgenre halfway between the classic dieselpunk and the post-apocalyptic imaginary – a sort of retrofuturist vision that brings together Mad Max films, Burning Man costumes and video games such as BioShock and Wolfenstein. Glenn Martens wanted to draw on a similar type of aesthetic for his latest Diesel show that in an atmosphere with hallucinatory contours (electronic music, monumental and provocative inflatable sculptures released from Blade Runner 2049, models painted red or blue like aliens landed in the desert of a 50s film) has created a new storytelling for the historic Italian brand founded in '78 by Renzo Rosso and become one of the main world authorities on denim.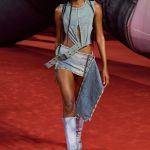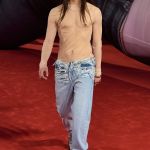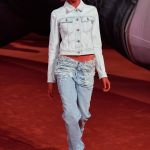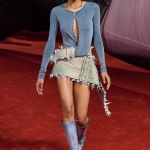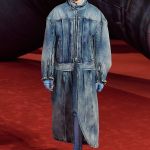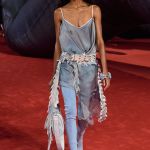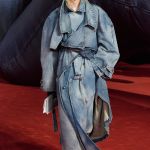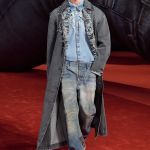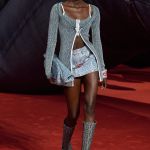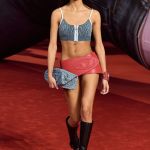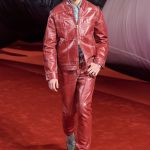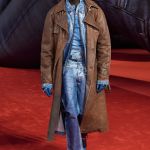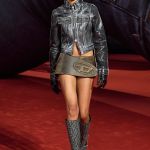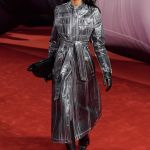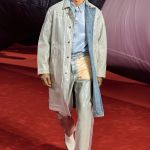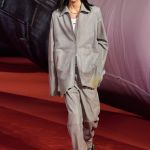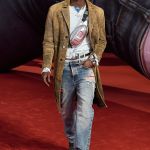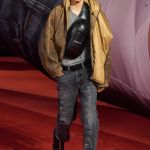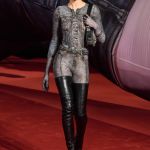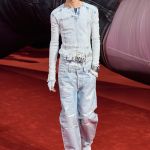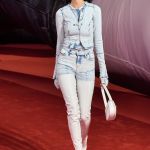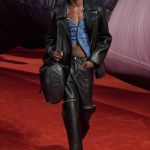 Denim was the real, great protagonist of the collection – a material from which Martens brought out every conceivable potential, dancing around the idea of distressing and transforming the signs of wear into a kind of hyper-decorativeness that evokes together the early 2000s, the avant-garde, raves in the Nevada desert, post-apocalyptic aesthetics and an extremely creative and organic approach to sustainability. The whole thing emerged, in the show, as an extremely coherent vision - related to what Martens has already produced in the past with Y/Project but also radically Diesel-esque, present in a world of its own and not only very sure of its voice but also intriguing for its future possibilities.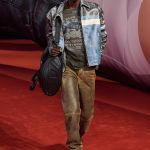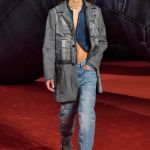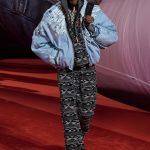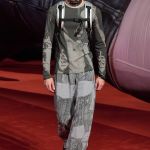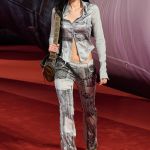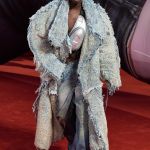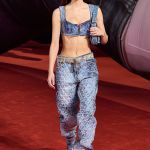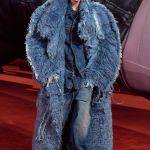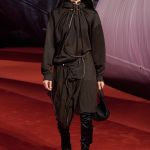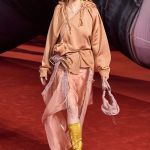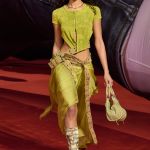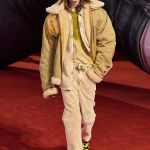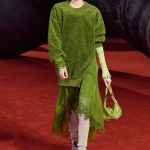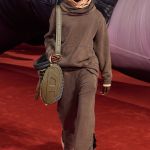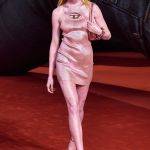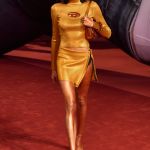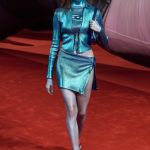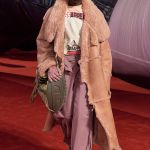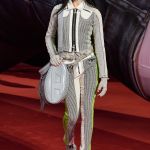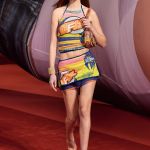 Raw materials, utility elements, highly calculated distressing of materials and colors, artisan transformations, crude dyes and asymmetries all intervene to create a very precise and defined aesthetic that betrays, in some looks, a certain couture sensibility that emerged last month in the collection designed by Martens for Jean-Paul Gaultier. Sustainability comes into play on the level of processing, which is then directly welded to that of design, with artisanal statement pieces created by reconstructing and putting together waste fabrics: denim artfully destroyed to the point of looking like fur or treated to resemble shiny leather; "Peel Off" items composed of denim and recycled jersey that create a "peeling" texture, garments created from denim, cotton and elastane entirely recycled and dyed in indigo without water or very light recycled organza clothes.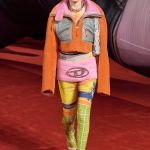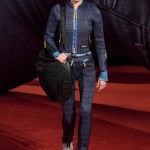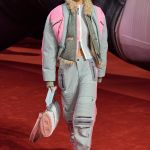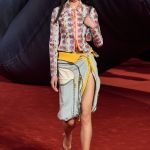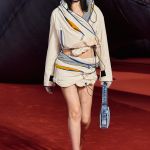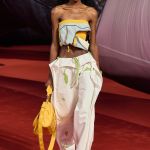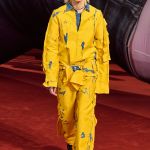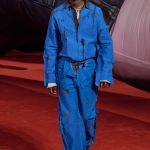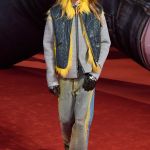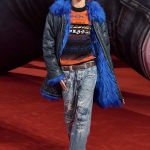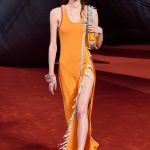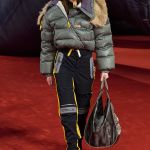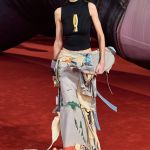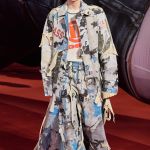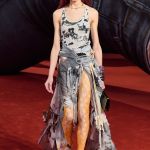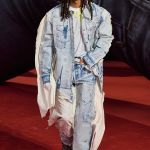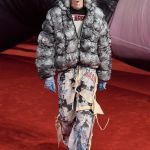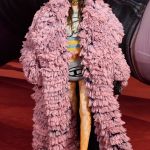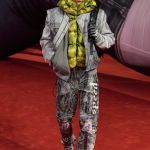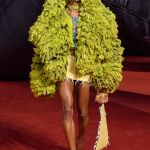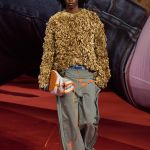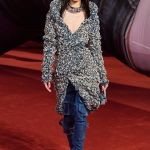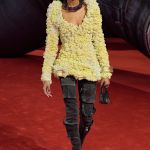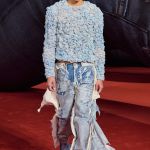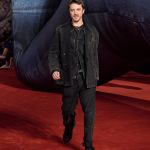 Here Martens gave the industry a masterclass on sustainable design, also managing to interpret a core element of the brand for which he designs: textile experimentation has always been part of Diesel and yesterday it was brought to the next level. During the course, a new collaborative line was also introduced, created together with Tejidos Royo, and called Diesel Rehab Denim created with yarns produced from the production waste of its own factory. Diesel's debut on the catwalks under the creative guidance of Glenn Martens has shown that extraordinary effects can create a brand reinvention done right. It is a new vision and above all a new and much more radical identity – capable of bringing the brand to the forefront of fashion.