What impact will NATO sanctions have on the Russian fashion market?
Between precarious balances and possible sanctions
Although the latest edition of Ukrainian Fashion Week went off without a hitch and the organizers of Mercedes-Benz Fashion Week Russia do not expect any cancellations, as long as Western leaders claim that Russia's possible invasion of Ukraine is an "imminent" threat, economic sanctions will continue to loom over Moscow. After the first wave of economic measures imposed by NATO for the 2014 invasion of Crimea, Vladimir Putin's government may soon find itself dealing with a series of sanctions in addition to a diplomatic crisis that, combined with the legacies of Covid-19, could put the state in serious trouble.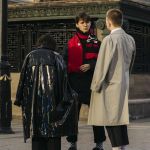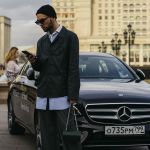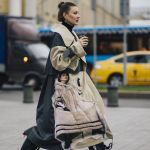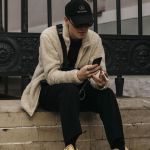 Despite the latest escalation in tensions, some industry leaders in Moscow - and in Ukraine and elsewhere - remain hopeful that a peaceful resolution can be reached while avoiding military conflict and the imposition of sanctions. Sanctions that could sour the delicate relationship between the Russian government and foreign industries, a balance that despite the pandemic had brought growth in sales and a breath of fresh air to the country's complex economy. According to data from Euromonitor, the value of Russia's personal luxury goods market in 2021, at $6.77 billion, exceeded that of pre-pandemic 2019 levels by 1.6 percent. The research firm estimates the market will grow marginally, by 0.65% this year, and another 3% more by 2024. H&M's Russian sales increased 280% from 2014 to 2021, Zara saw an 85% increase for the same period, and Tommy Hilfiger's sales increased 26%, while at the high end of the market, Gucci and Valentino increased sales in Russia by 638% percent and 96% respectively since 2014.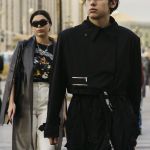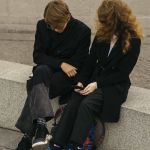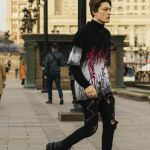 One of the toughest options on the table would be to exclude Russia's major state-owned banks - such as Sberbank, VTB or Gazprombank - from using Visa and Mastercard services, which are currently used by millions of Russian consumers, or from the U.S. financial system by placing them on the U.S. Treasury Department's SDN (Specially Designated Nationals) list or banning them from making transactions in U.S. dollars, thus making it impossible for much of the world to do business with them. According to a Moscow Times report, about half of Russian trade is currently conducted in U.S. dollars, down from 80% before 2014, so these sanctions could disrupt the way business is conducted in Russia. According to rumors reported to BOF, U.S. officials are reportedly considering cutting off major Russian banks from global financial networks and employing new export controls to prohibit the sale of global technology that relies on U.S. software and equipment to Russian companies operating in key sectors such as aerospace, maritime, and artificial intelligence. Export controls similar to those imposed by former U.S. President Trump against Chinese telecommunications company Huawei, but this time imposed on entire industries rather than a single company.