Stussy opens its first store in Paris
The brand's fifth European location will open on Friday
Stussy has announced that on Friday it will open its first store in Paris – the brand's fifth European location after those in Milan, Madrid, London and Amsterdam. The shop will be located on Rue du Temple, in Le Marais district, one block from the Centre Pompidou. To give the news, the brand posted on its Instagram page the photo of a woman wearing a white suit and a hat that imitate the famous chanel black and white suit with earrings and buttons that, instead of Chanel's double C, have engraved Stussy's double S.
The reference is a kind of inside joke, as the famous logo of Stussy's double S was created by Shawn Stussy with the intention of parodying the logos of luxury brands – Chanel in the lead. The brand was defined by Rachel Tashjian of GQ «the Chanel of streetwear» for being the blueprint on which contemporary streetwear giants such as Supreme and A Bathing Ape were founded. The brand has always played with its playful association with Chanel, parodying a famous campaign of the brand's beauty products for a graphic of the SS19 collection. The brand's lawyer with France has continued over the years through various quotes, the most notable of which are in Tyrone Lebon's campaigns: in 2016 the entire winter campaign of the brand was taken in Paris with two iconic photos that portrayed a model dressed as Marie Antoinette and a boy at the Arc de Triomphe with the Mona Lisa under his arm.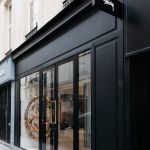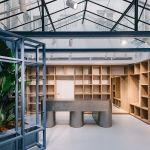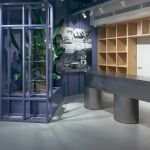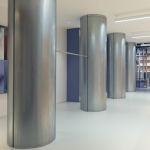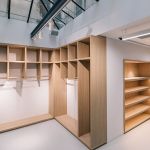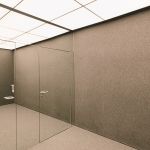 The Le Marais store was designed by longtime brand collaborator Willo Perron, inspired by the laid-back vibe of California, Stussy's birthplace, with a space that combines pure materials such as sheet metal, wood and glass to create a minimal, relaxed space in line with the architecture of the brand's other locations. On the occasion of the opening, then, a selection of exclusive products will be available in the store: a t-shirt of the campaign taken by Mark Lebon, a Nike football shirt of Paris Saint-Germain, a hat, a t-shirt Stüssy Paris Chapter and a t-shirt that winks at the FW16 campaign by Tyrone Lebon.