A one-off jacket by Daniel Arsham goes to auction on StockX
Inspired by the New York of the 70s, the proceeds of the sale will be donated to charity
Resell platform StockX has announced its new collaboration with internationally renowned artist Daniel Arsham to release his RSA running jacket on StockX via DropX. The riding jacket was originally produced to be presented in conjunction with the release of the Arsham Carrera RSA in 1972. The jacket is inspired by the year of the car's release, with a series of custom made details that evoke the atmosphere of New York in the 70s. Today's drop will be the first and only time that the jacket will be made available to the public – and will remain so until 17:59 on January 31st with an auction to be held online at this link.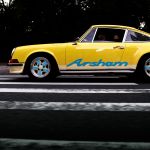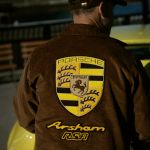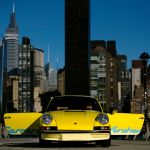 The chocolate-brown corduroy construction is a reference to the '70s New York style that inspired the machine – as well as the subtlest details such as a made-to-measure chenille back patch along with hand-stitched details on the front and back. The jacket is a unique piece, which was produced under the guidance of Arsham in a limited edition of only four pieces in one size. The proceeds from the sale will benefit the Daniel Arsham x StockX Next Gen Scholarship Fund at New York's historic The Cooper Union for the Advancement of Science and Art – a fund launched in 2021 by StockX and Arsham to promote fairer compensation in the art world, giving artists the opportunity to directly benefit from exclusive product releases on the secondary market.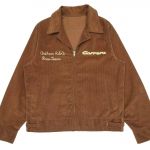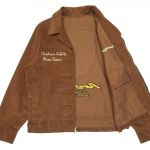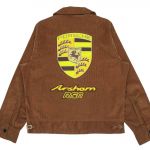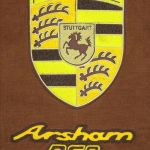 All information about daniel Arsham and StockX's one-off jacket auction is available a this link.