The collabo between Swatch and Omega is reselling better than sneakers
Best-selling watch release in StockX history
The collaboration between Omega and Swatch, the joint collection between the two brands which, although in different bands, have made watchmaking history, has rapidly become the best-selling watch release in the history of StockX. On the one hand Omega, producer of the luxury watches that went to the moon with Apollo 11, and on the other Swatch, the brand that transformed Swiss watchmaking into a pop phenomenon: launched on 26 March with 11 models inspired by Omega's space heritage, the Bioceramic MoonSwatch capsule counted almost 2,000 trades in less than a week at an average price of $900, 250% above retail, with sums between $816 and $1,040, the highest StockX has ever seen in the watch category.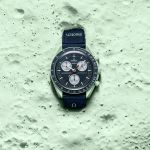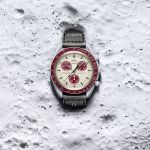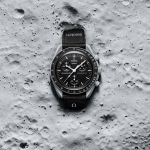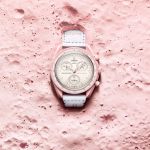 "Swatch Omega" was one of the top 10 search terms on StockX, surpassing the clicks of usually trending terms on the platform such as trainers and streetwear, or the more specific Yeezy 350, Jordan 11 and Supreme. While during the weekend following the release of Swatch x Omega, the Swatch collaboration was the second most traded collaboration on StockX despite the release of Nike Air Max x Concepts, which coincided with Nike Air Max Day. The Bioceramic Moonswatch Mission to the Moon model is the best-selling item in the collection so far, at an average resale price of between $995 and $1,040, almost four times its original selling price of $260.
But it's not just the retail figures that testify to the success of the collabo, which with its hundreds of metres long queues in front of physical stores all over the world has brought back memories of the days of camp-outs and lists outside stores. With an extremely low retail price, an attractive design and the news of a very limited stock, the Swatch X Omega drop generated a huge hype, so much so that on Ebay some of the models on sale began to fetch almost €1,000 even before the launch. And that may just be the beginning, now that rumours of a restock are tangible.