All the shoe models that are replacing sneakers
Crocs, Birkenstock and UGG dominate the resell
If there's one pandemic trend we'll probably never come back from, it's the widening of the range of comfortable shoes generally perceived as 'cool', not just trainers but also Crocs, loafers, Birkenstocks, Uggs. Models that for a long time were considered the epitome of bad taste have now been cleared through the pandemic period, first in the living rooms of our homes during Zoom calls, then on the streets, and finally in the office - or at least in cool offices, of course - drastically redrawing the topography of resell and hype culture.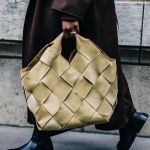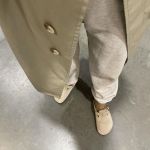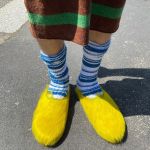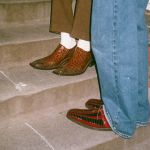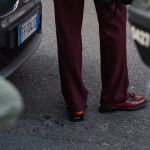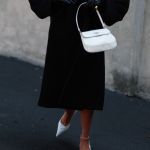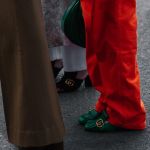 Data at hand, the main resell platforms report that trainers still reign supreme, but that there is also strong growth year-on-year in other types of shoes, previously relegated to individual consumer niches. The RealReal said that sales of hard-soled shoes grew 46% over the first quarter of last year, outpacing sales figures for trainers in the same period: loafers lead the way, while sandals (up 54%), flats (up 44%), mules and heels (up 30%) are all the rage on eBay. Among the brands that have contributed to clearing customs of the idea that loafers could really be a 'casual' day shoe are Gucci, Ferragamo, Tod's, Prada, Louis Vuitton and Saint Laurent, the main creators of contemporary preppy chic, who have persistently brought moccasins into everyone's wardrobes, not just those of our grandparents.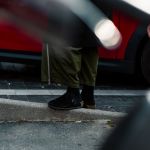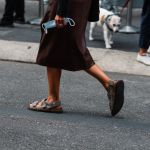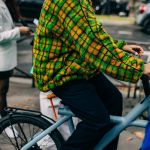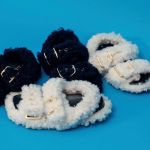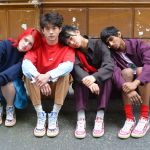 As far as StockX is concerned, the platform of choice for Millennials and Gen Z reports that "the non-sneaker assortment" is predominantly made up of Crocs and Birkenstocks: Crocs trades increased by 430% in 2021 and Birkenstock trades by 610%. Thanks to the restyling carried out by Demna Gvasalia for Balenciaga, Crocs has officially entered the top 10 of the most traded 'comfortable' shoe brands on StockX, while the Yeezy products that perform best on the platform are the Yeezy Slides and the Foam Runners, a hybrid model that incorporates the nature of mules, the main players in post-sneaker culture. If at the height of hype culture the trainer had become a cult object in a status that very often transcended into fanaticism, in recent years a series of factors have decreed a slow but decisive change in the fashion world. More and more high-end brands have approached streetwear, often with collabos, understanding the potential of the sector, while brands such as Rhude and Aimé Leon Dore have inspired their consumers to expand their style through contamination, because, as Tudela of TheRealReal reported in an interview for WWD, "streetwear no longer means hype or a trainer aesthetic".