The new capsule by Avril8790 and Domenico Formichetti
A new way of making knitwear in a street key
On the occasion of FW22, Avril8790, the knitwear brand that has in its DNA contemporary art and visual art, meets the unmistakable design of Domenico Formichetti, avant-garde designer of Milanese streetwear, in an unseen capsule collection. The collaboration, the manifesto of a new generation of designers, redefines the dynamics of knitwear in a street key: the iconic garments, which draw on the heritage of the sportswear world, are reinterpreted for the first time according to the stylistic codes of Avril8790.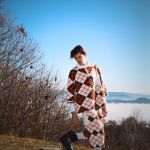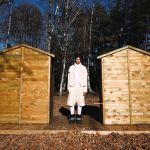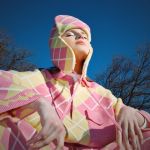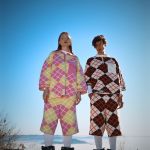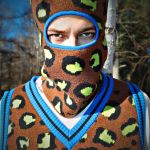 Avril8790, knitwear was born at the beginning of 2018 from an idea of
​​Maria Elena Sanarelli
and
Francesco Menci
, is a project that takes its cue from the canons of classic knitwear and that, through geometric jacquard motifs, psychedelic patterns, contrasting chromatic impacts, proposes a new way of making knitwear. Both brands are united by the desire to create clothing that represents the aspirations and dreams of the new generations. The capsule consists of hockey and basketball shirts, polo shirts and Bermuda shorts, which take shape in the noble yarns of
cashmere
and virgin
wool
, narrating an antithesis that becomes a new form of language and combines the concepts of
streetwear and luxury knitwear,
creating something new and current.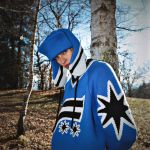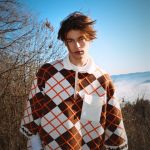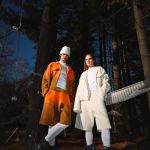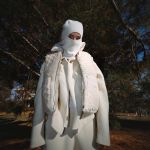 An experimental and sophisticated style that embodies the essence of this project and is transformed into new patterns, created exclusively by Avril8790, which for the occasion re-elaborates what have always been the symbols that distinguish the brand: graphic elements, zigzag designs and the alien alphabet live in new shapes and colors and mix with the world of Domenico Formichetti. The new capsule collection thus becomes spoke-person of the youngest, telling an
unconventional attitude
that wants to go beyond the boundaries of any visual language.