5 independent knitwear brands to discover
True luxury is knowing what others ignore
Fall is here and the temperatures are starting to drop. It is finally time to pull sweaters out of the drawer, the real stars of the winter wardrobe as well as the perfect comfort piece for the season. If we are to hold true to what was seen on last season's runways and what buyers and retailers are saying, knitwear is going to be the new strong winter category: the multiplicity of brands, materials, patterns and silhouettes have made knitwear a particularly good sector for luxury experimentation, which this year has created elaborate, playful but also severely minimalist pieces. When one tries to buy a sweater, however, one is always caught between the anvil of luxury brands with their thousand-odd euro sweaters and the hammer of fast fashion selling anonymous cashmere chokers with dubious longevity. What remains for those who want to feel in their sweaters the imprint of a personality, a shred of soul and, above all, the absence of the anonymity of the big global chains? Easy: indie brands.
Fortunately, the world of knitwear is full of specialists in wool, alpaca, mohair and cashmere, who in some cases have been working for years or decades coming to the market with products that may lack the logo of big fashion but on the other hand have all the merits of slow fashion. Not to mention how now the real luxury is to know what others ignore - brands included.
1. Percival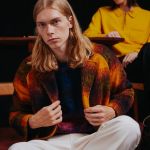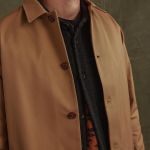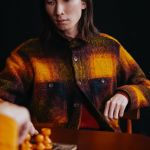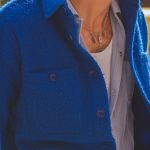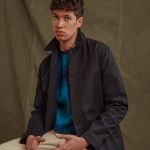 A brand based in Hackney, London, and founded by Chris Gove with the idea of creating unpretentious menswear, Percival has already won everything with its knitwear this summer-when everyone in-the-know was wearing the brand's cotton knit polo shirts. And now that winter is here, the brand's knitwear offerings have even elevated: mohair sweaters, thick and minimal chokers, cardigans, and psychedelic patterns. The brand is democratic in its prices and proposals, has collaborated with Champion and even Campari on well-executed capsule collections, and is definitely one of the most reliable names for when you want to buy a nice sweater without commitment.
2. Howlin'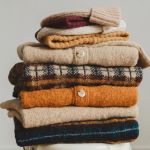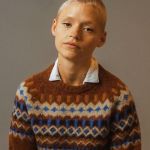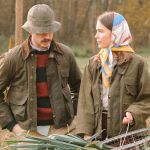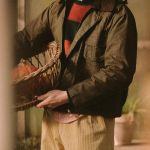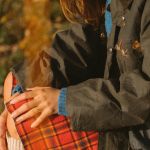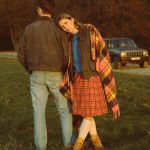 From London to Antwerp with Howlin', which has been a brand since 2009 but has been a knitwear manufacturer specializing in Scottish wools since 1981. The brand manufactures mostly by hand or by hand in Ireland, Scotland or Belgium, and basically produces knitwear pieces that have the superior quality and feel of authentic handcrafted vintage pieces but with all the modernity of cuts and colors of a contemporary brand. The workmanship of the garments is truly incredible, even in cases where knitwear is used for multi-pocket jackets and vests, accessories such as hats or scarves, and so on.
3. Isabel Benenato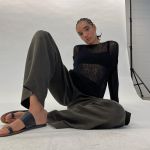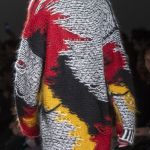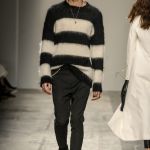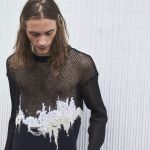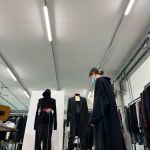 The absolute queen of Italian indie knitwear, Neapolitan by birth, with a London background and now based in Lucca, Tuscany, Isabel Benenato produces knitwear that may be minimalist but has nothing conventional about it. Her avant-garde sensibilities manifest themselves in her cult of imperfection, of the elegantly misplaced detail, and of that «charme d'un néant follement attifé» between asymmetrical constructions, distressing, transparencies, and generally exaggerated quality.
4. Scaglione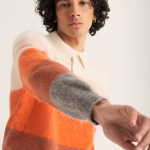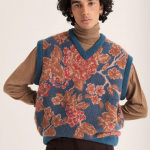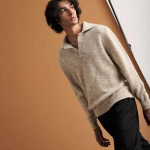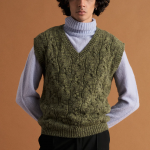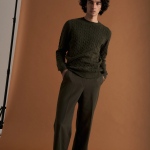 A historic Italian brand that even has two boutiques in Milan, in the Porta Romana area and in Colonne, Scaglione might go unnoticed at first glance, but it has a concise, extremely consistent and, above all, modern selection of products-it's not your grandfather's sweaters. There's no question about the quality: the company is one of those solid Italian knitters that does things as well as they used to, making products that last and with some of the best materials around.
5. Zankov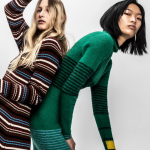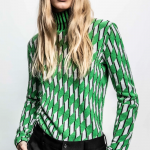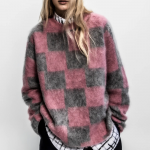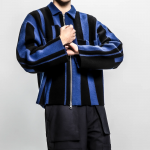 Let's move across the pond to the brand that bears the name of Henry Zankov, a Russian designer naturalized American, veteran of several LVMH brands as well as a CFDA member and teacher at Parsons School of Design. Zankov has become one of the stars of recent New York fashion weeks for his highly experimental, colorful and elaborate knitwear. The prices are those of luxury - but the quality and design completely pay off. Zankov's sweaters are pure sophistication.