Virgil Abloh's latest collaboration with Mercedes-Benz on display in Miami
A tribute to the career and work of the designer that will be open to the public for two days
Last October, Mercedes-Benz announced the imminent presentation of the new collaborative project with Virgil Abloh who would work side by side with Gorden Wagener, Chief Design Officer of Mercedes-Benz, to sign a one-off electric show car that was to be presented today at Art Basel in Miami inspired by Mercedes-Benz's centenary Maybach W 3 model. Following the tragic death of the designer, however, the exclusive event of the presentation has turned into a two-day exhibition organized at the Rubell Museum in Miami where design students and the rest of the public will be able to admire the Mercedes-Maybach designed by Virgil Abloh in the last months of his life.
The peculiarity of the car is that, as a one-off model born only to be exhibited, its development has been completely disconnected from the normal requirements of industrial production, leading to the creation of a unique object. The design of the car was born following a futuristic inspiration: therefore responsible in terms of consumption but also designed to create a link between exploration of nature and luxury of the future. And so the car looks like a monumental six-meter-long off-road vehicle with battery electric drive and all-terrain wheels capable of facing virtually any natural environment. A very particular detail is the transparent front hood, under which the photovoltaic cells are powered by ambient light, which therefore add autonomy to the battery.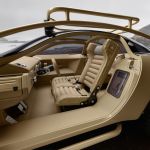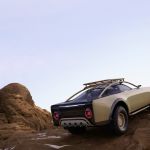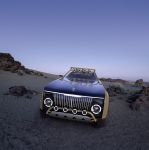 The utopian design of the car translates into hyper-functionality the idea of Old Luxury represented by the historic original model of Mercedes-Maybach, a car born in 1921 as a parallel apex of both engineering and technological innovation and aesthetics with its interiors covered with woods and fine fabrics. The automobile therefore represents a reinterpretation of that kind of advancement that, moreover, had anticipated by a century that kind of redefinition of the concept of luxury that Virgil has put into practice through all his works – and that will now become one of the last representations of that power of intersectoral dialogue explored by the designer throughout his career.