Virgil Abloh signs a new collaboration with Mercedes-Benz
A new model from Mercedes-Maybach will be presented at the next Art Basel in Miami
After last year's collaboration, which featured the iconic Mercedes-Benz G-Class, Virgil Abloh announced a new collaboration together with Mercedes-Benz - this time with Mercedes-Maybach, from which the model designed by Abloh will be called Project MAYBACH. The creative director of Louis Vuitton and Off-White will therefore return to work side by side with Gorden Wagener, Chief Design Officer of Mercedes-Benz, to sign an electric show car that will be presented on December 1st at the new edition of Art Basel Miami Beach. The new show car will most likely be a one-off model, and therefore free from constraints imposed by existing projects or production specifications and therefore a playground for the creativity of the two designers.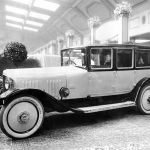 The presentation of the project will then coincide with the centenary of the first Maybach W 3, with which Karl and Wilhelm Maybach revolutionized the luxury car industry in the 20s. At that time the car evoked the myth of modernity but the one signed by the two Maybachs was revolutionary: both on a technical level, thanks to the six-cylinder engine with planetary gearbox that allowed to use only one gear for each speed; and aesthetically, because the interior of the car was covered with leather and fine woods. A forerunner of the kind of redefinition of the concept of luxury that today Abloh is putting into practice and of which Project MAYBACH wants to be an interpretation.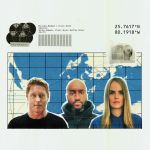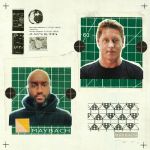 After all, Mercedes-Maybach is still a brand that, in the words of Bettina Fetzer, Vice President Communications & Marketing at Mercedes-Benz AGl, «resonates beyond the automotive industry and has become a symbol of status, innovation and value in every industry and generation». The stated goal of the new project is to bring Mercedes-Maybach back to the center of contemporary culture – that is, to recover its status as an icon of automotive luxury but translating the technical innovation that had launched the myth of the brand a hundred years ago into sustainable innovation, proposing a new paradigm of luxury cars or, as Abloh said: «We are taking the Mercedes-Maybach legacy into the future».