Anta Sports could soon become the second sportswear brand in the world
According to Jing Daily, the Chinese brand is about to surpass the market value of adidas
According to an article published by Jing Daily, the market value of the Chinese company has increased by 157% in the last year, reaching the figure of 64 billion dollars, and that of adidas, in the face of a much greater revenue, has increased by only 39% for a market value just over 73 billion dollars. If Anta's growth continues at this rate, it will probably overthrow adidas to become the second most valuable sportswear brand in the world. Even if in Europe the brand is relatively unknown, Anta Sports is a titan in native China: founded in '91 by Ding Shizhong, today one of the richest entrepreneurs in the fashion world, the brand was originally born by producing on behalf of other brands before repositioning itself on the market and becoming a real sportswear brand. In 2008 it expanded enormously thanks to the Beijing Olympics, acquiring shortly after the Fila trademark on Chinese territory and increasing over the years to conquer the third place among the largest sportswear companies in the world after Nike and adidas. But the expansion could continue: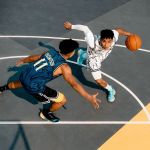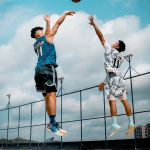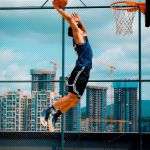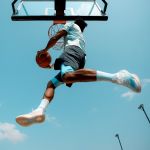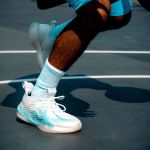 The reasons for this extraordinary success are to be found in the recent trend that has emerged in the Chinese market that leads consumers to favor domestic brands over foreign ones – a preference fueled both by the lockdown and the pandemic and by the recent boycotts against brands such as Nike and adidas that have clashed with the Chinese government on issues such as the independence of Hong Kong and the recent controversy over Xinjiang cotton. The "weight" of the Chinese market on the world fashion industry begins to be felt: if in 2020, the Chinese market alone was worth 46 billion dollars and constituted 16% of all sportswear sales worldwide, and by 2025 HSBC predicts that the market will grow to 93 billion dollars , pushing China to account for 21% of global sales.
Although the nationalist push has helped Anta find more success in China, its extraordinary growth is also due to a thorough marketing strategy. Anta has in fact become one of the main players of the Chinese sneaker culture both thanks to its collaboration with fashion personalities like Salehe Bembury, and by entering the circle of NBA sponsors by hiring Klay Thompson, Kevin Garnett and Luis Scola as ambassadors. Precisely these sponsorships reflect Anta's desire to expand its market towards global horizons – not unlike how Li-Ning began to do a few years ago with its new branding and collaboration strategy but also taking advantage of the boycott against Nike following the Xinjiang cotton controversy.