Daft Punk and fashion
A love story almost as long as their careers
In 2021 the world's most celebrated dance/electronic music duo, Daft Punk, disbanded after an extraordinary 28-year career. And today, May 12, their most important album, Random Access Memories, marked its 10th anniversary - eliciting no small amount of nostalgia from the public. The duo, formed by Guy-Manuel de Homem-Christo and Thomas Bangalter in 1993, had decided since the first successes of their career to wear masks to leave only their music in the spotlight – a decision that was the basis of their very rapid rise but also made them style icons. Over the years Daft Punk have not only signed their own merch and close collaborations with Hedi Slimane, Virgil Abloh and Gosha Rubchinskiy but also secretly influenced much of that nostalgic aesthetic, suspended between the 80s and 90s, which now goes for the most part starting from the obsession with synth sounds, the craze for vintage, graphics with a sci-fi flavor and, more generally, for the ability to make one's music part of a layered and accomplished storytelling. Suffice it to say that their former artistic director, Gaildas Loaec, later became the founder of Maison Kitsune, photographers such as Peter Lindbergh and Terry Richardson made them protagonists of countless covers and photoshooting while the collaboration with Slimane remains legendary, for which they signed the playlist of saint laurent's SS13 show.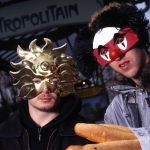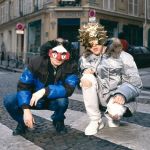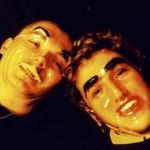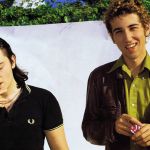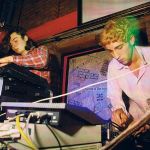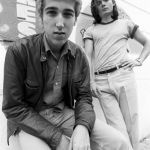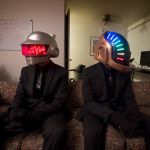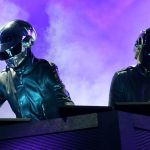 But let's go with order. In the late 1990s, as can be seen from some photos of the duo's beginnings, Daft Punk was an entity that existed in music only: the two boys who were its authors hid behind carnival masks. The sci-fi revolution will not take place until 2001, with the debut of the famous helmets created thanks to a collaboration between LED FX and Alterian Inc., a company specialized in special effects. Already in 2006, in time for their appearance at Coachella, the helmets had reached the third iteration and thanks to the initiatives of the following years, say from the 2006 film Electroma to the production of the soundtrack of Tron: Legacy in 2010, the duo began to gravitate into the orbit of fashion. The two ditched their leather suits to dress up in elegant suits in Sharif Hamza's photoshoot in Dazed & Confused Magazine. This decade is essential because it defined the aesthetics of the two, summarized through the history of their helmets: from 2001 to 2005, in fact, we talk about Discovery Era, with a transition period that leaves room, between 2006 and 2010, to the Human After All Era that will end with Tron: Legacy, a film after which the aesthetics of helmets will remain substantially unchanged.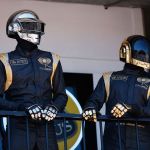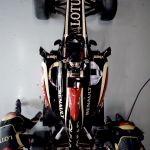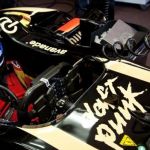 The big breakthrough took place in 2012. Hedi Slimane, at the height of his career as creative director of Saint Laurent, as well as France's most French man, chose them in October of that year to sign a 15-minute playlist that accompanies the brand's iconic SS13 show. The success of this encounter between two cultural icons, between the dance phenomenon and fashion, was so high that their entire stage wardrobe would be signed by Slimane. The new venture was unveiled in April 2013, with an iconic photoshoot shot by Slimane himself that sees the two wrapped in an all-black Tuxedo by Saint Laurent covered entirely in sequin. In May of the same year the two collaborated together with the Lotus Team at the Monaco Grand Prix, where they presented themselves in a futuristic race outfit, while in July they appeared on the pages of Vogue together with Karlie Kloss. In August, a photoshoot by Mathieu Cesar in CR Fashion Book followed along with Milla Jovovich, also in full-Saint Laurent, as well as another photoshoot on the pages of The Wall Street Journal signed by Terry Richardson along with Gisele Bundchen. All photoshoot beautiful, but that are impossible to match the editorial signed Peter Lindbergh for M Le Monde in December 2013 that turned their sci-fi aesthetic into poetry.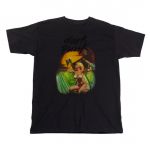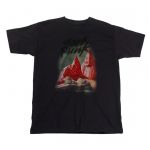 Later, they were the protagonists of one of the most exclusive drop sneakers ever, together with A BATHING APE*, which produced only one hundred examples of Bapesta FS-001 'Daft Punk' and made them available through an extremely localized drop online. After Slimane, fashion collaborations followed with the opening of a pop-store in Los Angeles, in 2017, which caused audience files so huge as to block traffic: Henry Levy of Enfants Riches Deprimés signs two pieces for their collection of merch that become very rare collectible items, the same do Gosha Rubchinskiy (then at the height of his glory) and Virgil Abloh who produces for them a T-shirt included in the debut collection which will then be followed by a line of merch in its own right that includes satin jackets and skateboards. 2017 ends with the collaboration with DARKDRON and the iconic Italian pulp illustrator Emanuele Taglietti.
Later, in addition to the classic merch inspired by various collaborations and appearances in numerous magazines also with photo shoots taken by their long-time friend Hedi Slimane, the relationship between Daft Punk and fashion was celebrated by a grandiose exhibition at the Paris Philharmonic, which compares them to Kraftwerk and Laurent Garnier and examines them, through a retrospective on music and costumes , the impact on the zeitgeist of world fashion in more than twenty years of career that was supposed to culminate with the soundtrack of Occhiali Neri, the next film by Dario Argento that had started production last April and of which little or nothing is yet known. But everything seems to be over for now: the separation of the two still seems friendly, so a reunion in the future is not excluded. For now we will have to settle for a discography as big as their cultural legacy.