DROMe's contemporary and sustainable uniform
In the UPCYCLED project, the Italian brand uses old and vintage fabrics to design blazers and skirts
The Italian brand DROMe, founded and designed by Marianna Rosati, has always worked to redefine the concept of 'classic' applied to the female wardrobe, using fabrics and sartorial research to find new forms of creative expression. This double passion finds now its maximum expression in a limited-edition capsule that works not only on the uniform par excellence, the suit, but does so starting from the recovery and reuse of vintage or already used fabrics. Thus was born the UPCYCLED project, a reflection on the future of fashion through what will be the main topic of the upcoming seasons, sustainability.
The result is a limited-edition capsule collection where every piece is unique, made by a combination of existing garments, vintage items and recovered materials deconstructed and put back together, reimagined into new shapes and volumes. The collection is entirely handcrafted by local seamstresses in Tuscany using fabrics and leathers from the brand's stock, revising old DROMe styles and mixing them with second-hand items, thus acquiring a new life and new meaning. This season the starting point is the business suit, redefined and reinvented.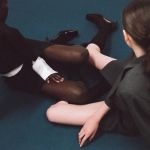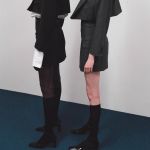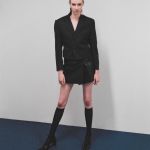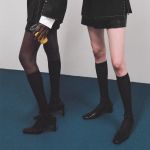 Recovered and sanitised vintage men's blazer jackets have been deconstructed and reassembled using existing stock fabrics, keeping the same aesthetic features but acquiring a new structure, a renewed cut. The processing of an item can bring to different outcomes: a new piece or even a combination of pieces, such as dresses made by skirts and shirts. The capsule collection is made by cropped blazers, bolero jackets, minidresses, male white shirts and miniskirts.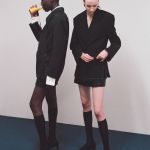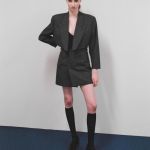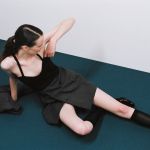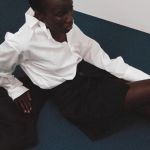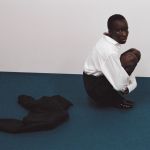 A contemporary business uniform that is defined by contrasts: big volumes and cropped lengths, wide shoulders and mini skirts, male cuts and feminine details. A cold palette that explores the range of grey hues and highlights black.