Travis Scott signs a new Nike Dunk Low x Playstation
Just the tip of the iceberg of a much broader partnership
While 2020 is a year well below expectations for the whole world, the global pandemic does not seem to have stopped Travis Scott, who month after month continues to churn out collaborations with the most diverse brands. After Fortnite and McDonald's, in fact, Scott released the teaser of what appears to be a future collaboration between him, Nike and PlayStation – sneakers that all over resemble the collaborative Air Jordan 1 signed by the rapper with the Beaverton brand. Scott has also been officially appointed as a strategic creative partner of Playstation and said:
I'm really looking forward to being able to showcase everything that Cactus Jack has worked on with Sony and the PlayStation team.
The sneaker that appears briefly in the teaser, without an official name but already christened by the online communities Travis Scott x PlayStation x Nike Dunk Low seems to consist of a two-tone leather upper, decorated with the inverted Swoosh that is now the hallmark of Scott and Nike's collaborations and with the PlayStation logo embroidered on the heel. Being the black and white teaser, it is difficult to determine the exact colour of the shoe but, in the video, two different versions appeared, one white and one dark, that you can check out down here.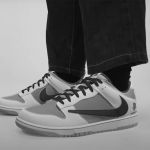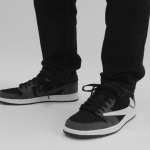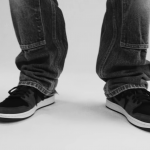 A pincer marketing move, it would seem, considering how PlayStation has already started to prepare the ground for the launch of the new PlayStation 5, collaborating first with Zara and now with Travis Scott – and also as Scott himself seems to have been passionate about strategic/commercial partnerships with brands very popular among the younger ones. So far, his collaborations have enjoyed incredible success and undoubtedly the latter with PlayStation will help to increase the popularity of both parties (without mentioning Nike's inductees) but it remains to be seen where this policy of indiscriminate collaboration will lead Scott and where his brand will be able to position itself in the near future and whether its brand identity will be strengthened or diluted.