Lacoste's iconic polo shirt to support health organizations
With the famous crocodile surrounded by a red heart
Lacoste introduces L.12.12 Polo Merci, a new version of the brand's iconic item dedicated to all volunteers who are facing the health emergency on the front line. Artistic Director Louise Trotter unveiled the idea that inspired the redesign of the classic crocodile logo, which is now surrounded by a small heart:
Reinterpreting the iconic Lacoste polo shirt by wrapping it in a simple red heart seemed to us the best way to show our admiration for those committed to saving lives during this pandemic.
All proceeds from the sale of this limited-edition piece, made of petit piqué, a cotton fibre woven with 2,500 needles creating its special quilted effect, will be entirely donated to the Lacoste Fund, which supports the actions of the International Federation of Red Cross and Red Crescent Societies.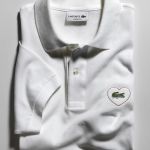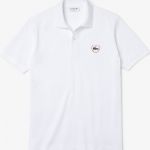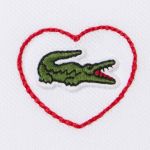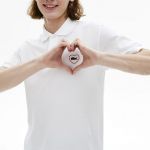 The L.12.12 Polo Merci, available in selected Lacoste boutiques and on Lacoste.com at the price of €130, is not the only project with which the brand helps to combat the health crisis. Since March, Lacoste has manufactured more than 200,000 fabric masks in its factories in France and Argentina, where almost all have been distributed to local authorities and stakeholders.