Travis Scott trolls the fans for release of new Nike Air Max 270 "Cactus Trails"
Advertised with a site full of fake merch that jokes about the merch craze
Travis Scott's latest commercial gimmick, which accompanies the upcoming release of the new Travis Scott x Nike Air Max 270 "Cactus Trails", is the site of a fictitious store called Cactus Trails Trading Co. that sells absurd merch items like a boulder to keep in the living room, a mix of dried fruit with real cactus pieces inside, socks already worn and a robot vacuum cleaner. None of this is truly buyable, but both the site and videos posted by Scott starring influencer and comedian Brad Hall - famous for his YouTube channel about sneaker culture - make humor about the merch culture, which drives fans to buy any item put up for sale by their favorite artist. On the website, however, there is a complete list of retailers that will sell the new sneaker and the clothing capsule that will accompany it for its release date, set for May 29th.
The sneaker features, like the previous ones designed by Scott, a series of different textures and materials that are a reference to the Houston rapper's passion for vintage and outdoors life. The effect is the fleece collar and Sulphur Dye tint on the upper, the slab and the Air Unit. Colorful elements appear at the lace and on the tab customizable with lace-lock. In addition, the sneaker will also be made available in children's sizes which is instead decorated with a reverse Swoosh on the upper.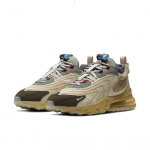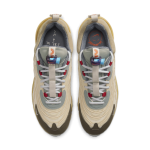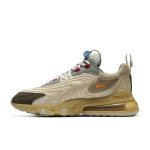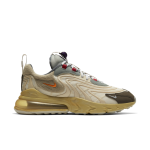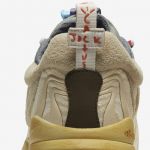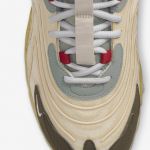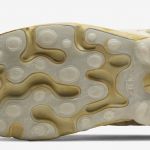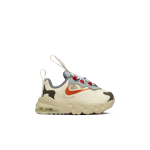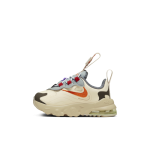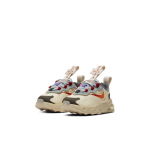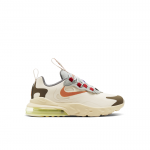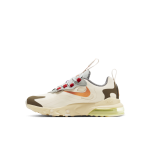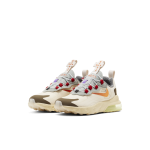 Accompanying the release will also be a sportswear capsule inspired by military training clothing and consisting of hoodies, trousers and t-shirts- All three items are black and are decorated with pockets of synthetic contrast material arranged in an asymmetrical order.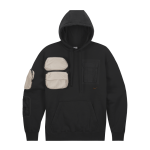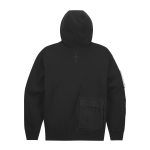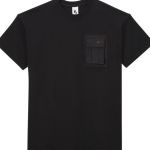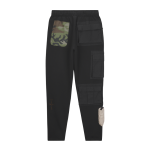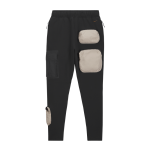 The new Travis Scott x Nike Air Max 270 "Cactus Trails" will be available on Nike's official website starting May 29. Nike has not confirmed