Lady Gaga set to be the protagonist of Gucci murder story
The popstar is set to play the wife of Maurizio Gucci from the infamous murder scandal in a film by Ridley Scott
Following her Academy Award Winning performance in A Star Is Born, Lady Gaga is set to make her return to the movie world with her role in an upcoming film about the assassination of Maurizio Gucci (grandson of Gucci Founder Guccio Gucci) by his ex-wife.
The film, which will be done by English filmmaker Ridley Scott, will see Gaga as Maurizio Gucci'sex-wife Patrizia Reggiani, who was tried and convicted with orchestrating her ex-husband's assassination.
Patrizia was a wealthy Italian socialite and high fashion personality and in 1985, after 12 years of marriage, her husband Maurizio left her for a younger woman after deceiving her he was going on a short business trip. A few years later, the businessman sold the Gucci company which also made his ex-wife furious. Not long after, the Gucci couple finally divorced and Patrizia was given around $500,000 for annual alimony.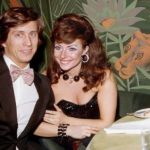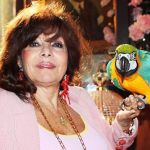 In 1995, Maurizio Gucci was killed at his office in Milan by a hitman who was hired by Patrizia. Three years later, she was arrested and convicted of arranging the killing of her husband and sentenced to 29 years in prison but was given 26 instead as a result of her daughters appealing to the court that her previous brain tumour affected her personality.
Reggiani's sentence, of course, harboured much media attention including when she attempted to commit suicide with a shoelace in 2000, and when she was refused the possibility of open prison by saying, "I've never worked in my life and I'm certainly not going to start now."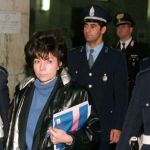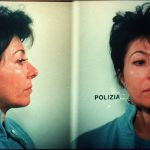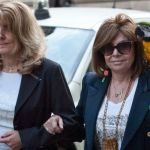 In 2016, after serving 18 years, her sentence was cut short due to good behaviour. Since then she has always maintained her innocence but during an interview with The Guardian upon her release, Patrizia was asked, "Why did you hire a hitman to kill Maurizio Gucci? Why didn't you shoot him yourself?", with which she replied,
My eyesight is not so good, I didn't want to miss.
The script for the film is set to fill with all this drama and will follow the story told by author Sara Gay Forden in her book Gucci: A Sensational Story of Murder, Madness, Glamour and Greed.