Palais Bulles
The sinuous residence of Pierre Cardin on the French Riviera
Weird. Futuristic. Unforgettable. Palais Bulles, with its bunch of spheres, stacked one on top of the other overlooking the Mediterranean, seems to come out of the imagination of a child who thinks about life on Mars. No wonder, then, that Raf Simons chose it as the location for Dior's Cruise 2016 collection, making it deservedly one of the most bizarre and evocative places where a fashion show has ever taken place.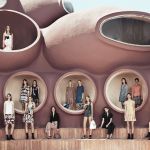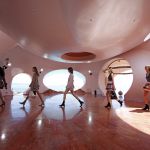 The history of this residence in Théoule-sur-Mer, a small town of 1,500 inhabitants on the bay of Cannes, on the French Riviera, dates back to the late 1970s, when the industrialist Pierre Bernard entrusted Antti Lovag with the construction of his house. For his work, the eccentric Hungarian architect, convinced that the straight lines are "an aggression against nature", let himself be inspired by the prehistoric dwellings, caves and igloos of the Inuit people. Anticonformist and provocative, he theorized that man, for economic reasons or lack of alternative solutions, had found himself living surrounded by corners, something almost non-existent in nature that prevents free movement, interrupting harmony. For this reason, his project is a succession of spheres in concrete and polyurethane foam covered with fiberglass perfectly embedded in the rock, where everything is round, including entrance doors and windows. The first version of the Bulles house only included an infinity pool with palm grove and a large living room communicating with the kitchen. The original project was then extended to larger living areas and further suites, plus a dining module enclosed within a bubble that opens up to create an outdoor space with views of the pool and numerous waterfalls, reaching a total of 1,200 square meters. The final result is a building that includes ten bedrooms decorated by contemporary artists such as Jérôme Tisserand and Francois Chauvin, Pierre Paulin, Claude Prévost, Rodrigo Basilicati, Serge Manzon, Alberto Posselli and Gae Aulenti; a living room for 350 people, three swimming pools, an amphitheatre for 500 people, luxury gardens and mirrors of water with breathtaking views of the Mediterranean that extend outside for 8500 square meters.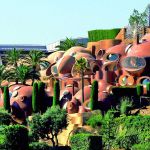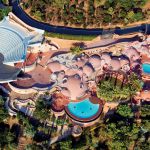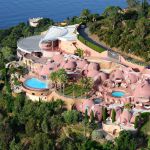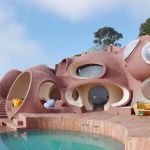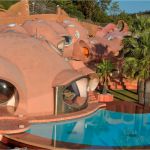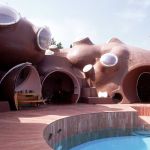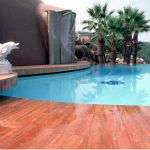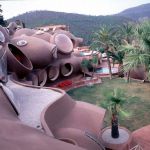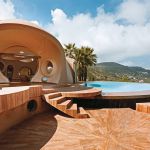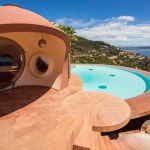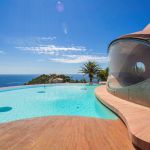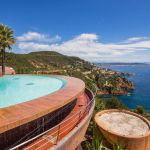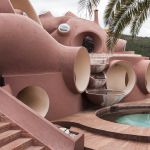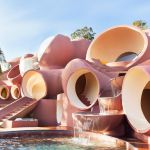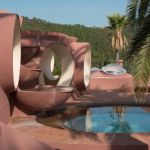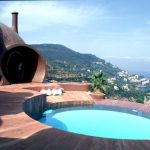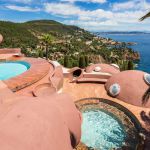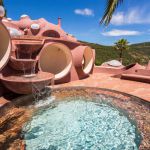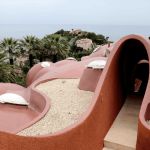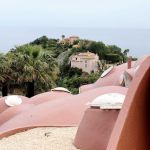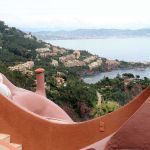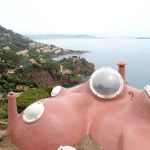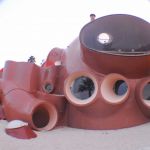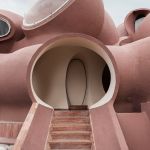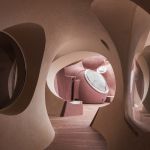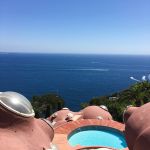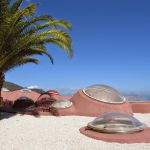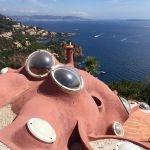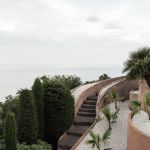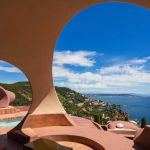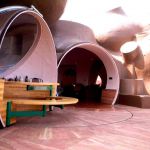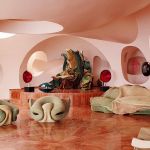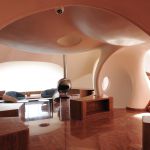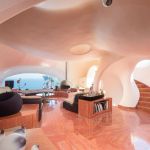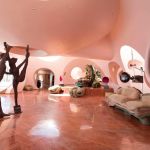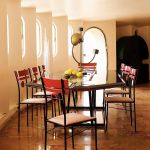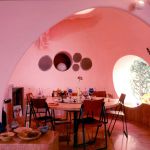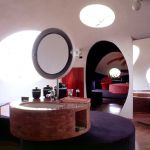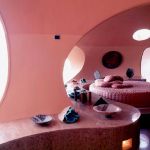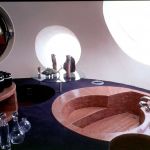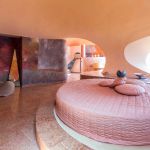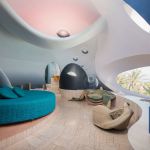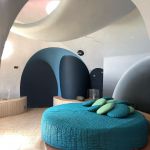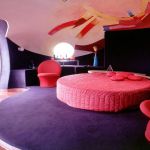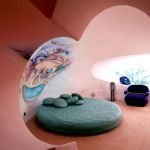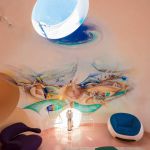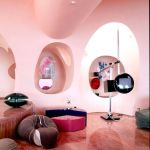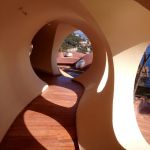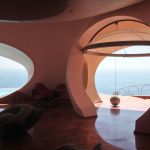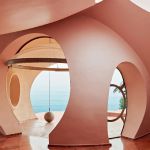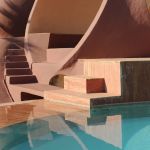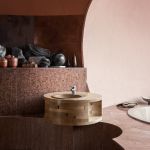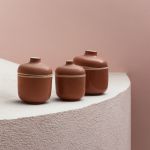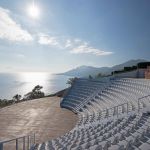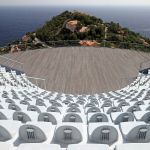 In the 90s the Palais Bulles was bought by Pierre Cardin who fell in love at first sight with Lovag's work. Always inspired by oval shapes and famous for his avant-garde clothes with geometric shapes, but also for having invented the bubble dress in 1954, the designer compared the house to the body of a woman "absolutely sensual" and said:
"Here, I found a place that allows me to incorporate what I dreamed and collected, possibly for a future museum. Surely in 10 or 15 years will have a great cultural resonance and design.
He was not wrong, because the creation of Lovag still remains today one of the most bizarre and fascinating architectures in Europe.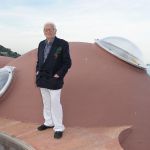 If you want to learn more about the history and design of Palais Bulles, we suggest you read Le palais bulles de Pierre Cardin.