The Vibram shoe that revolutionized outdoors sports
The Vibram FiveFingers V-Trek and the vanguard of trekking
The unique shape and form so different from the image that many associate with mountain shoes might not suggest that the Vibram FiveFingers V-Trek model is one of the greatest products designed specifically for outdoor and trekking activities.
The project was born in 1999 from the idea of ​​Robert Fliri, when, as a young student of the Academy of Bolzano, he decided to create a product that would allow him to experience a deeper relationship with nature, coming into direct contact with his elements and with the surfaces on which he walked. The first barefoot experiments led him to create a special shoe, designed to give life to a completely different body experience, thanks to the five toes isolated from each other and protected by a very thin sole.
The evolution of the new Vibram FiveFingers V-Trek collection like the Vibram MEGAGRIP compound sole, both on dry and wet surfaces; the thickness of only 8 mm; the polyurethane midsole for greater cushioning and the upper made with a mix of wool and technical material, make this model a true symbol of the avant-garde achieved by footwear.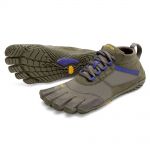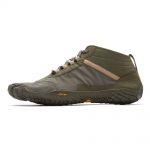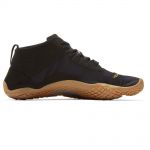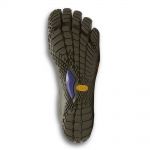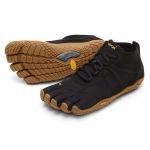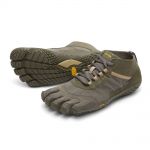 The merit of Vibram to believe in this visionary project led in 2005 to the official debut of the FiveFingers collection, inaugurating the season of sports minimalism, which emphasizes the essentiality of design to improve athletic performance.
After over 10 collections including the latest V-Trail 2.0, and after having seen it on the feet of Cristiano Ronaldo, this particular barefoot shoe is ready to change the common perception of the outdoor, adding to the great work and collaborations of prestige, lastly those with Nike and ALYX.