The past and the future of Trussardi in the new Archive+Now project
With protagonists Giulia and Camilla Venturini
The most interesting talents of the international creative landscape are the protagonists of the new Trussardi project, which draws inspiration from the rich archive of the Maison to interpret it in a contemporary way.
The different phases of Archive+Now aim at narrating the new direction of the brand while retracing its long history, focusing on different views and perspectives, as well as on the city of Milan.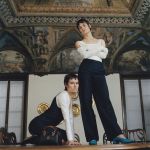 During this last MFW, Trussardi unveiled the first phase of Archive+Now, which saw as protagonists Giulia e Camilla Venturini: creatives, models, art directors and designers of the Medea bag line, two of the most prominent personalities of the Milanese artistic scene, the two sisters interpret a part of Trussardi's archive along with pieces and accessories from the FW19/20 collection, bringing to life a series of images and videos of which they are both curators and model.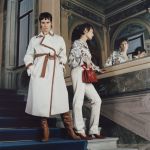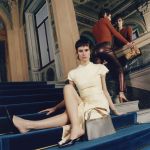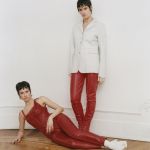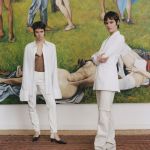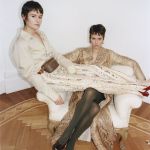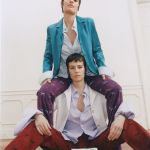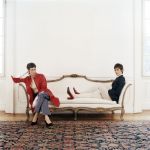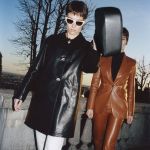 Along with Venturini sisters, Trussardi tackled also photographer Hanna Moon and videomakers No Text. The signature elements of the brand - leather, denim and accessories - are portrayed in the frame of Villa Trussardi in Bergamo, historic 17th-century residence. The location reflects once again the objective at the heart of the project: building a bridge between the label's past and future.