The Timberland Construct:10061 project
A unique project taking you to the heart of the production of the iconic shoe
The new Timberland Construct:10061 gives you the opportunity to design your own Yellow Boot.
Construct:10061 is the product code of the legendary Yellow Boot, the silhouette born in 1973 which has become the symbol of the Timberland aesthetic and culture. The aim of this project is to appeal to the so-called Post 95 Generation, all the people born after 1995, thanks to an item with a rich heritage. The creative and fresh vision of this generation has now the possibility to revisit and reinterpret in an unprecedented way the Yellow Boot, representing moreover the encounter with the sneaker culture.
The first edition of Construct:10061 took place last October. 7 selected designers spent a week at the Timberland factory in Dominican Republic, hacking and creating new designs. During White Street Market Timberland launched the second call to action.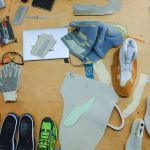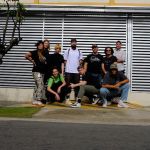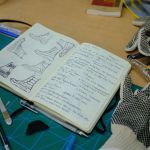 Students are invited to share their designs, sketches, CAD designs and so on, through the hashtags #construct10061 and #construct10061internship, or also via a DM to the IG @construct10061, to have the unique chance to visit the Timberland factory, where the young creatives will be assisted by experienced craftsmen and designers in the creation of their Yellow Boot. Designs will be judged by Concept Kicks founder Daniel Bailey, artist and KesselsKramer Creative Director Max Siedentopf, VF Innovation Design Director Alex Dardinski, and Timberland Global Creative Director Christopher Raeburn.
All entries must reach Timberland by 28th February to be considered. The second edition of Construct:10061 will take place in April. More info here.