The anti-fashion SS19 collection by Maison Margiela
The French brand challenges today's fashion with an artistically uncoordinated collection
This morning models with a fast pace, sullen faces and a determined walk have marched for the Maison Margiela SS19 collection. The show turned out to be a game of contrasts and contradictions, a provocation to fashion that sees in bright colors or tie-dye its new way to follow.
A runway designed and treated in detail, not only from the point of view of the items, but also in the choreography staged by the protagonists of the catwalk that hit the audience with their uncoordinated and broken posture, fully reflecting what is an SS19 collection ready to make people talk about it.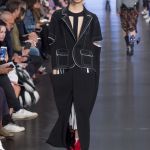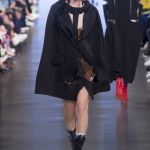 Based on the dynamic soudntrack of Tainted love by Soft Cell, the perfect frame for a show that was dominated by black and grey, broken silhouettes and many, many "holes". Transparencies alternate with shiny leather, and tulle does the same game with feathers, not at all voluminous or impressive as in the N21 show, not feminine as those of the MSGM mini dress, but worn, scarce, a bit "old carpet" style. Thumbs up instead for amish-style hats and cowboy boots with indented wedge.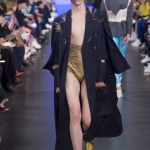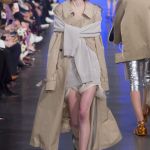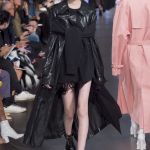 So cool
Male and oversized coordinated for her.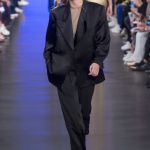 Big boots and gold for him.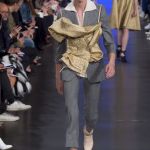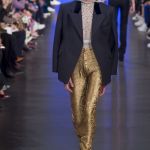 Not Cool
Turquoise latex leggings, yes, but not with a bullet-proof jacket and tulle.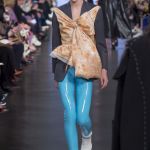 Him.