Why is tie-dye cool again?
Thanks Kanye
You can't lie: you too have once worn a tie-dye T-shirt. Whether it was during a boy scout trip or as a result of a DIY experiment during a boring summer afternoon, we all have this stain on our fashion criminal record. What is funny is that when we felt this trend had finally disappeared, its bossily back on the catwalks all over the world, from Alyx and Jil Sander, to the culmination at Louis Vuitton by Virgil Abloh.
But where does this very questionable trend come from?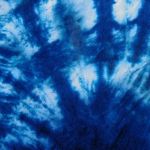 Tie-dying technique originated in the 8th century in Japan, and later spread to China, Indonesia, and Malaysia. This kind of dying creates original, geometric and absolutely unpredictable and random images on the cloth, which depends on the different combination of water and pigments.
Between the 60s and 70s the trend is re-discovered, especially in the USA, and reworked in a psychedelic way: it becomes the symbol of the hippie movement. The possibility to create colorful and free clothes reflects perfectly their lifestyle. Janis Joplin is the undiscussed icon of the movement and the highest point of this trend is Woodstock Festival in 1969.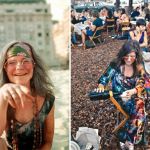 In the
90s
the trend is revisited by the
grunge culture
, or more generally, by bored teenagers all over the world who by simply tying a T-shirt and dyeing it in the water create a brand new item for their closet. In the last few years, some celebs have timidly tried to make their tie-dye clothes come back, like Jared Leto, Vin Diesel and
Jonah Hill
. But once again the forerunner of this trend was that genius of
Kanye West
, who not only wears tie-dye items in his everyday life, but also used this technique for
his merch
.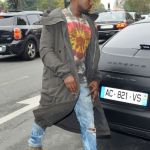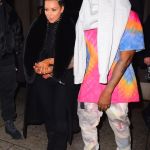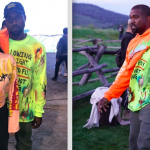 For the SS19 season tie-dye is back stronger than ever, polished and refined. At Comme des Garçons it colors "wrinkled" pants and jackets, at Cerruti it covers summery bomber jackets and shorts, at Alyx it dyes T-shirts paired with snake printed pants, while at M1992 it turns almost into a pattern for men suits.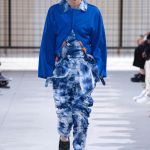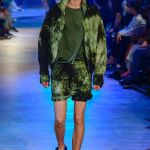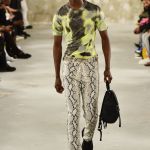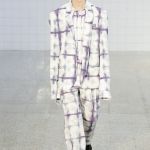 But it's definitely at Louis Vuitton that tie-dye steals the show. Virgil Abloh puts it on jackets, see-through shirts, wide pants and shorts, proving it's a pattern proper for every season (unluckly).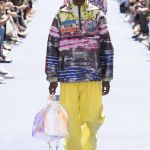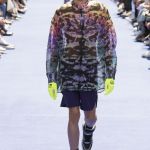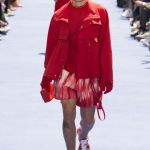 From hippies dancing naked, to the Parisian catwalk's front row crowded with the hottest rappers, this trend has gone a long way.