London Men's Fashion Week SS19 Moodboard
The inspirations directly from the catwalks
One of the aims of Fashion Week is to reveal what we are going to wear next season, to tell us how the future will be, at least from an aesthetic point of view.
This time, the designers who presented their collections in London really tried to show us our tomorrow.
The designers found the inspiration in what surrounds them, from art and society to the outlines of a dystopian future, from Xander Zhou with his pregnant models to Martin Miller's eco-underground, characterized by no gender barrier, utilitarianism and the good amount of eccentricity.
A-COLD-WALL opted for a sort of deconstructed brutalism as an interpretation of the way physical spaces can be related to our mental state; Moschino has recalled the vintage atmosphere of the circus; Cottweiler sought Zen meditating in a hippie retreat, Liam Hodges made a trip to Las Vegas; Martine Rose has sewn a love letter to London in the '80s and' 90s; Christopher Raeburn was fascinated by the satellite images of the glaciers that are disappearing.
Whatever style convinces you the most, tomorrow is already written.
Art Design
Daniel W. Fletcher - Caitlin Keogh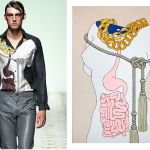 Edward Crutchley - Lucien Murat "Dernier vol premier viol"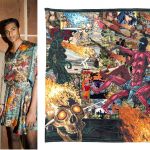 Kiko Kostadinov - Martin Kippenberger "The Happy End of Franz Kafka's "Amerika"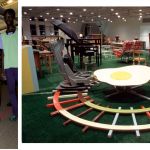 E. Tautz - Detail of Trade Emblem of the Amalgamated Society of Engineers, Machinists, Millwrights, Smiths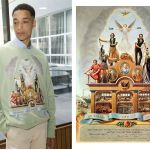 A-Cold-Wall - Claes Oldenburg "Shelf Life Number 9"
An homage to
Xander Zhou - Qianshou Guanyin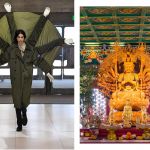 Cottweiler – Hippie retreat community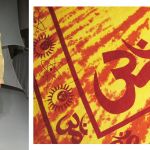 Alex Mullins – Irizumi tattoo illustration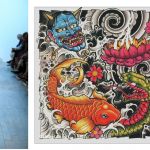 Christopher Raeburn - satellite imagery of the disappearing Arctic ice and glaciers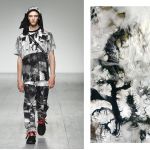 Lou Dalton – The hills of Shropshire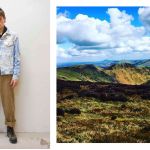 Qasimi - Eighties editorials by Aldo Fallai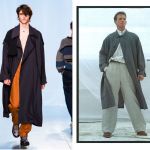 Liam Hodges - Joey from "Friends" - Robert Venturi "Learning from Las Vegas"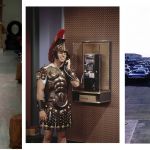 Martine Rose - 21 Jump Street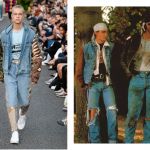 Moschino – Vintage strongman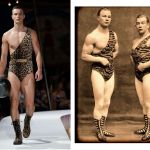 John Lawrence Sullivan - "Hot Love: Swiss Punk & Wave, 1976-1980"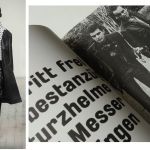 Matthew Miller – Bauer USN vest