Heron Preston FW18 is a statement on influencer's culture
Featuring collaborations with Carhartt WIP and NASA
Paris Men's Fashion Week FW18.
Entitled "Public Figure", Heron Preston FW18 's collection is a statement on the culture of influencers, on the explosion of the phenomenon that now invades every aspect of life and every place.
"You see everyone everywhere" - says the designer - "from Coachella, Miami Art Basel, to fashion weeks, Burning Man, Grammys weekend in Los Angeles, Caviar Kaspia in Paris, the Oscars, Malibu, SoHo. I just noticed this whole influencer culture, an explosion of it".
This result is an intricate aesthetic investigation that has as its manifestation a black tee with the print of a globe studded with crystals, under a list of hot places and, finally, the words "Influencer Jet Stream". T-shirts that, together with coats in faux fur, pajama pants with a print of cartoons, camo cargo pants, sweatshirts, down jackets and denim jackets, defines a street and varied collection completed by two interesting and unexpected collaborations with Carhartt WIP and NASA.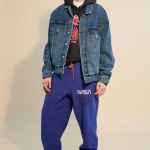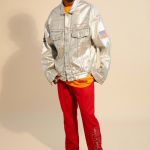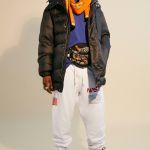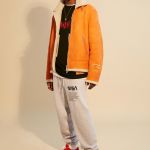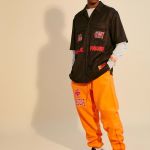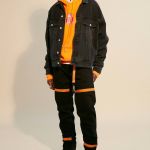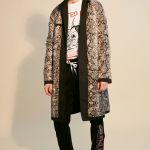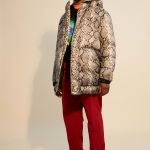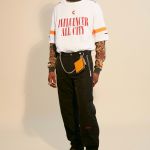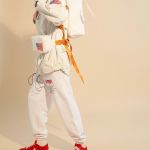 Heron Preston thus fulfills a long-held dream: working with the famous space agency and, to celebrate its 60th anniversary, it will revive a version of the NASA logo, dubbed the worm because of the curved shape of the letters, used from 1975 to 1992. This is the detail that identifies the items of the capsule that includes jackets, sweatpants, sweatshirts, a silver denim jacket, a white reflective nylon top and a convertible backpack inspired by the jetpacks astronauts use for space rides. The urban touch? A pair of Converse One Star on foot.
With Carhartt WIP, instead, Heron Preston realizes boots with foliage printing; leather jackets for women; glasses and bags. For the first time, Preston is dedicated to accessories, but he's ready for new adventures as he himself says:
"There's so much more potential. I feel like fashion is an amazing platform to just do more. I want to open up a hotel one day, maybe a restaurant, maybe start making sculpture and making art, and just using this as a platform to bridge different worlds together".
The only limit is the sky.
images via Heron Preston