Jared Leto will be Andy Warhol in a new biopic
That he's also producing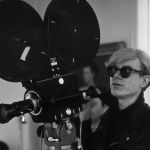 Jared Leto is unstoppable. The actor, Thirty Seconds to Mars' singer and Alessandro Michele's muse will star in a biopic on the life of Andy Warhol, in which he will play the iconic pop artist disappeared in 1987.
Besides being the protagonist of the film, Leto is also among its producers: with Michael De Luca he has bought the rights to Warhol's biography published by Victor Bockris in 1989, which will be adapted for the big screen.
Warhol, that's the title of the work, will explore the salient moments of the artist's life, highlighting their revolutionary impact on art history, cinematography and music – Warhol was, in fact, the first to believe in The Velvet Underground & Nico's talent.
It is not the first time Leto deals with a controversial role: in 2014 he won several awards for his portrayal of a trans woman suffering from HIV in Dallas Buyers Club.