Sunnei's new headquarters
Palazzina Sunnei is an aseptic and minimalist space
Palazzina Sunnei, the new Milanese headquarters of the brand founded by Loris Messina and Simone Rizzo, has just been inaugurated. Not far from the brand's former studio located next to the flagship store in via Vincenzo Vela, the new headquarters reflects the growth and success the brand has experienced in recent years. Spread over three floors, Palazzina Sunnei is a former recording studio completely renovated to become the heart of all the brand's activities, from the showroom to the design studio to the archive.
The original space has been turned into a studio dominated by white, thus becoming an almost aseptic, minimalist and rigorous environment, a sort of blank canvas ready to be filled with the team's ideas. The structure is conceived more as a space to live than as a simple office, a multifunctional space designed to host events and presentations as well as an open and airy area where the team can share ideas and develop projects. The building is finally completed by an open-air space.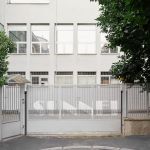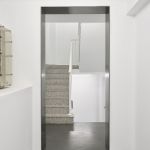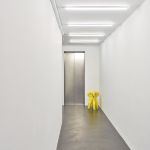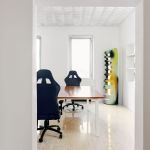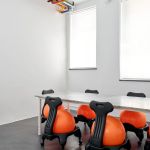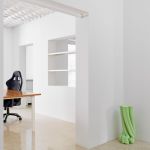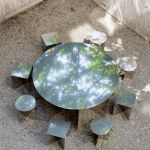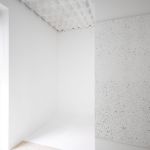 The austerity of the rooms is defused by the presence of artworks by few of the brand's long-time friends and collaborators, which play with shapes and shades, thus adding a colourful and fun touch to the environment. We, therefore, find the organic forms of South African artist Ben Orkin, a marble table by Bloc Studios, a pistachio green piece by Anton Alvarez, together with the creations of Sam Stewart and furnishing accessories in steel and Murano glass.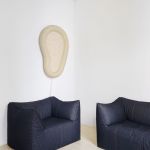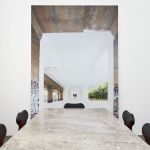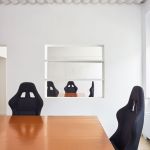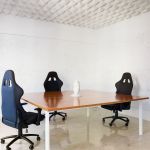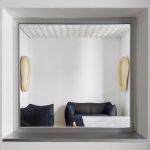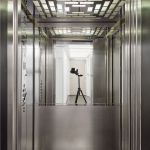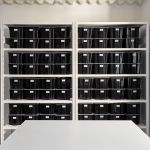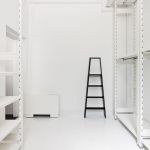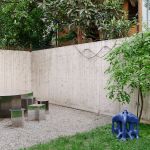 Palazzina is now officially part of the Milanese Sunnei's projects together with the brand's flagship store and
Bianco Sunnei
- the result of an urban regeneration project in the outskirts of Milano as well as the backdrop of the brand's SS20 show. While there's a great debate on
the future of Milan
, about the mistakes made in the past and the role it will take in the next few years, Sunnei has decided once again to bet on the city, giving an important indication of restart and determination after the last difficult months.